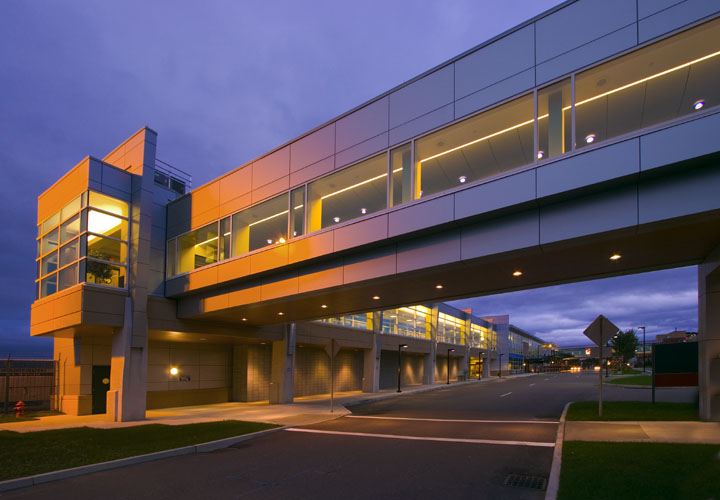 About Burlington International Airport (BTV)
Burlington Airport is a regional airport in North-Western New England. It is about 45 minutes from the Canadian border, and under 2 hours drive from Montreal. If you live in Montreal or Southern Quebec and are interested in flying to the US, flying out of Burlington will likely save you some money.
Some of the major carriers are represented at Burlington, with service to the northeast hub cities: United (Chicago, Cleveland, Newark, Washington), Delta (Atlanta, Detroit, New York), Jetblue (New York), US Airways (Philadelphia, Washington) and Porter (Toronto City).
Contact
1200 Airport Drive
South Burlington, VT 05403
http://www.burlingtonintlairport.com/
Wiki
Considerations
Burlington Airport is going to be Montreal's cheaper airport to open up the Northeast and beyond. In many of my tests, flights out of Burlington were significantly cheaper than flights out of Montreal's Trudeau Airport. If you live in an outskirt of Montreal closer to the US border, then you might save significant money by using Burlington.
Another consideration is that you will waste much less time at the airport than you would at Montreal Trudeau. Burlington is a smaller, regional airport, without even an airport hotel, so the amount of time wasted at security and other airport hassles is significantly less than at a larger airport like Trudeau.
I set a savings threshold of $40 / person / way over Montreal Trudeau Airport for it to be worthwhile.
Transportation
From Montreal, there are a few options to getting to Burlington Airport. The best options are driving your own car, which will take less than 2 hours, or taking the Greyhound bus. The Greyhound bus route between Montreal and Boston makes a stop in Burlington, right across the airport and fares are reasonable at $20 each way from Burlington to Montreal. The bus trip takes 2.5 hours, including the stop at the border.
Parking
If you drive your own car, parking can be had for $12 / day on the airport grounds or $10 / day at private lots. I like to check About Airport Parking for the rates. In my experience, there are sometimes discounts for reserving your parking in advance.