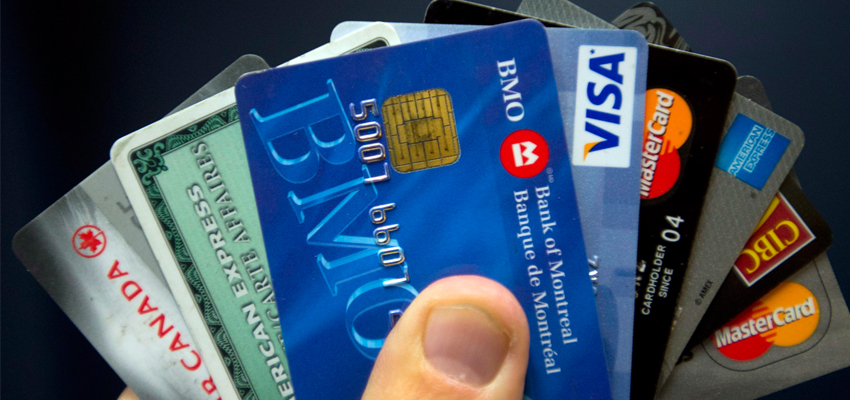 As Canadians, we are spoiled for choice when it comes to selecting a credit card. If you are looking to get a new credit card or shopping around to see what else is out there, you'll quickly see all the differences there are between card issuers, credit card companies and the range of rewards. It's great to have choice but, frankly, so much of it can also be a bit overwhelming.
How to Find the Best Credit Cards in Canada?
The term "best" is a bit of a subjective one when it comes to credit cards. Before you go and do a Google search on what the best card is, you probably need to take a step back and think about what's most important for you and your own situation. Finding the "best" card is highly dependent on your personal needs. For instance, if you're a parent you may be looking for rewards that will help you get the best deals from your favourite retailer. If you're young, without children or nearing retirement (kids have left the nest) and love to travel you may want to sign up for a competitive travel rewards cards. The best credit card means something different for everyone and you need to know what that is first before you start searching.
What to Consider When Applying for a Credit Card? Your Credit Score
One of the most important things to consider when applying is your credit score. If you have a bill in collection or carry a balance on your credit card the chances are you will not be approved for some of our #1 rated cards such as the Scotiabank Amex Gold. In this case, a good alternative is going with a brand of credit card you already have a relationship with. If you already use a Scotiabank credit card it would be wise to apply for a better card from Scotia that we offer in the list below. If you carry a balance and have credit card debt you're best choice will be one of the "Credit Cards for Carrying a Balance".
A word on annual fees. If the annual fee is stopping you from getting one of the elite tier credit cards, this could potentially be a great mistake. If you're using it as your main spender or the main spender for gas purchases it's likely you will earn much more rewards than with a standard no fee card.
For travel rewards, it's recommended you start with the "Fixed Points Rewards Credit Cards", as a beginner you won't have to worry about the tricks to booking with different types of miles. More experienced flyers will already know they want to look at the "Travel Points Credit Cards" since they will be able to exploit transfer bonuses and special awards for destinations they already know they will be going to in the future.
The top Canadian credit cards for 2014 have been compiled.
I have separated these based on the type of card. Please follow the links for the writeups and comparisons.
1. Overall Best Credit Cards
Overall Best Credit Cards
1. Scotiabank®* Gold American Express® (Review) (Apply Here)
-4% cash back at gas and grocery and restaurants
-1% cash back everywhere else
-15,000 bonus points ($150) with your first $1000 in everyday purchases in the first 3 months
-$99 annual fee
2. MBNA World Elite (Review) (Apply Here)
3. BMO World Elite (Review) (Apply Here)
4. Scotia Momentum® Visa Infinite* (Review) (Apply Here)
5. Removed
Top Fixed Points Rewards Credit Cards
1. Scotiabank®* Gold American Express® (Review) (Apply Here)
-4% back towards travel on gas, grocery, restaurant and entertainment
-1% cash back everywhere else
-15,000 bonus points ($150) with your first $1000 in everyday purchases in the first 3 months
-$99 annual fee
2. RBC Avion Visa Infinite
3. BMO World Elite
4. Scotiabank Passport Visa Infinite
5. TD First Class Visa Infinite
Top Cash Back Credit Cards
1. Scotia Momentum® Visa Infinite* (Review) (Apply Here)

2. MBNA Smart Cash
3. The SimplyCash™ Preferred card from American Express
4. Rogers™ Platinum Mastercard®
5. TD Cash Back Visa Infinite
Top Travel Points Credit Cards
1. Scotiabank®* Gold American Express®
2. MBNA Alaska Airlines
3. American Express Cobalt Card
4. RBC Avion Visa Infinite
5. Starwood Preferred Guest®* Credit Card from American Express
Top No Annual Fee Credit Cards
1. MBNA Smart Cash
-2% cash back at gas and grocery
-0.5% cash back everywhere else
2. Blue Sky® Credit Card from American Express
3. Rogers™ Platinum Mastercard®
4. SCENE® Visa* (Review) (Apply Here)
5. BMO CashBack Mastercard®
Top Credit Cards for Carrying a Balance
1. MBNA Platinum Plus
-0% promotional rate for 12 months
2. Scotiabank Value® Visa* (Apply Here)
3. MBNA Smart Cash
4. No-Fee Scotiabank Value® Visa* (Apply Here)
5. MBNA True Line
6. TD Emerald Visa