In contrast (and relation) to my article a few months ago featuring 16 of the Best Countries to Visit With the Canadian Dollar, today we're talking about just plain expensive places to visit….and why it's worth saving your pennies to go anyway.
Dear Nora,

I was reading your article about Travel Splurges, and I wonder if there are any places in the world that are expensive to visit, but totally worth the money at the same time. Are there destinations like this that are truly worth it?   – Madeline
What you decide is a worthwhile travel expense and what I decide is a worthwhile expense will probably be two different things. Everybody assigns preference to different categories of our budgets, depending on how they like to travel and what they like to do. But like so many things in life, there's something out there for everybody.
How bout this? I'll feature a collection of inherently expensive destinations below, and suggest why they're worth dipping into your savings for. You be the judge!
First off, I would say Antarctica is tops on the list of ridiculously expensive places to visit. You can only get there by boat, and the cheapest cruises will cost about $4,000. And you still have to get to and from the dock – which is going to be at the tippy tip of New Zealand or Argentina.
But the experience is unparalleled, and those who are drawn to this icy wonderland will know that saving the money is worth it. If this is you, then best to get out there sooner than later, as tourist numbers are already being capped for environmental reasons.
See also: Travel Splurges – Are They Worthwhile?
Here are 16 other ridiculously expensive – and ridiculously cool – places to visit, along with some tips for how to keep your costs low in each place.
SINGAPORE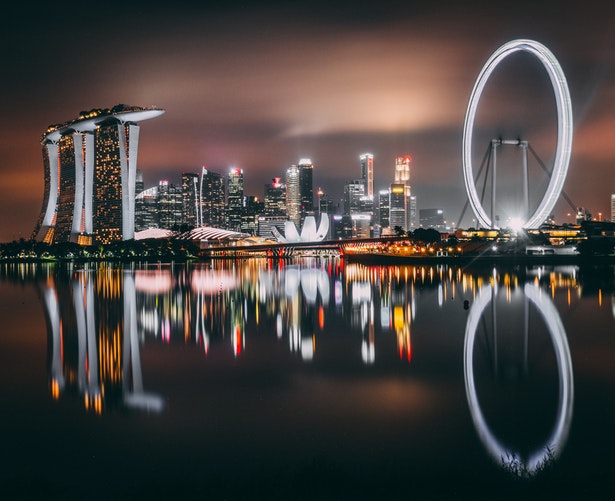 According to the Economist's Worldwide Cost of Living 2018 survey, Singapore ranked as the world's most expensive city to live in for the fifth year in a row.
Some of the fanciest hotels will set you back over $8,000/night; the median is around $200/night, with cheaper options (like hostels) available.
Why It's Worth It: Singapore is a great introduction to Asia; it's clean, orderly, and well-developed. Visiting also gives you a mix of many Asian cultures, predominantly Chinese, Indian, and Malaysian. It's also a great destination for foodies.
And if you like shopping, you'll love Singapore's tax-free shopping policies. You'll pay 7% GST at the cashier, but if you save your receipts and use their Electronic Tourist Refund Scheme (eTRS), you can get it refunded before you fly out.
How to Cut Costs: If the cost of accommodation has you gasping, consider hostels (a bunk bed in a busy dorm will run you about $20). For a less crowded night, try Couchsurfing or other hospitality exchange sites, and enjoy a free stay with a local who will likely show you some of their own budget-friendly ways to enjoy their backyard.
PARIS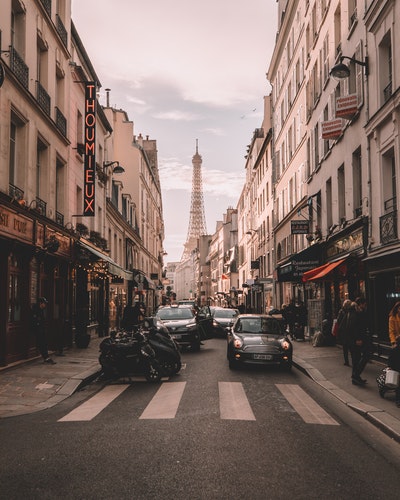 Ah, the City of Lights. There's nothing like it. The Eiffel Tower. World-Famous art galleries and museums. Gastronomy. And infamous Parisian culture. It tops many a list for most romantic city in the world.
But all that romance will cost you; the average (average!) hotel rate is $500/night. From there you can just open your wallet to the costs of eating, shopping, and getting around.
Why It's Worth It: If Paris is where you want to go, you'll know why it's worth it (see above). Nine times out of ten, it lives up to its reputation.
How to Cut Costs: It's almost always cheaper to live like a local. So, avoid the tourist-laden streets and wander down random laneways and into local markets. Get a fresh baguette, a hunk of local cheese, and a bottle of wine for a picnic along the Seine or underneath any of Paris's iconic sites.
Also, look for "free" days at museums and galleries. You'll have to line up, but you'll save money if you do.
BRITISH VIRGIN ISLANDS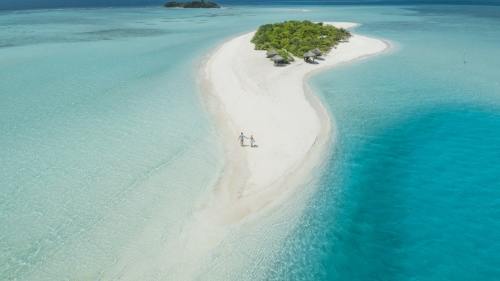 The British Virgin Islands have earned their reputation as a playground for wealthy Brits. As with most Caribbean islands, almost everything has to be flown in which inherently raises the cost of living. If you want to get around between islands, you'll have to fly or take ferries.
Why It's Worth It: Besides the allure of white sand beaches, tropical sunshine, and a laid-back atmosphere (need I even go further?), British Virgin Islands pack a lot of great stuff into a relatively small group of islands. Check out The Baths on Virgin Gorda, and Cane Garden Bay on Tortola, for example. English is spoken widely so it's easy to get around, and the vibe is very friendly.
How to Cut Costs: Believe it or not, you can stay in the U.S. Virgin Islands or even in Puerto Rico and take a small plane or (big) ferry to the BVIs on day trips for less than you'd spend to plan a full itinerary in the British isles. Once on land, try to share taxis. They charge per destination (not per person), so find some travel buddies and split the bill.
BORA BORA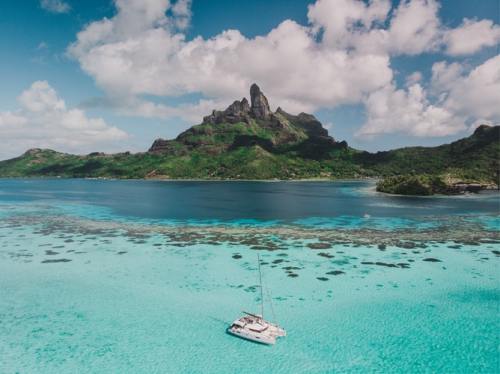 Bora Bora is the epitome of luxury; this tiny island in French Polynesia costs an average of $800/night to stay on. That's not to mention flights, which are never cheap to the middle of the South Pacific ocean.
Why It's Worth It: Bora Bora mysteriously never feels crowded, even during peak season. And it's drop dead gorgeous; its volcanic past is on display with the jagged and dramatic Mt. Otemanu which is surrounded by a turquoise lagoon and home to lots of activities like hiking, boat tours, and helicopter rides.
Let's not forget the picture perfect beaches. And if you're going to spring on anything, make it an over-water bungalow, as Bora Bora is known for these luxurious accommodations that allow you to make the most of the pristine waters.
How to Cut Costs: Consider a lesser-known island in French Polynesia, to enjoy the same beauty (and even fewer crowds) for lower rates.
Also, if you can hack some rain and more mosquitoes, visit during the low season between December and March. The weather is warm year-round.
TUSCANY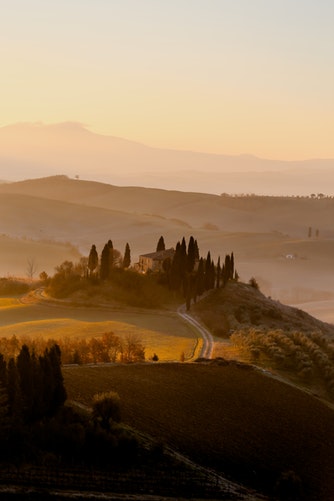 Tuscany's history stretches back to pre-Roman times, and it is famed for its vineyards. It's also one of the most expensive regions in Italy, fuelled in part by wealthy Italians and other Europeans who want to escape the crowds and tourist-traps that many other Italian cities have become.
Why It's Worth It: If you've watched Under the Tuscan Sun and need to experience it yourself, then nothing else will do! Many of the hotels are ancient villas that have been converted, which allows you to literally immerse yourself in the history of the place. There are even some old converted barns that have iconic charm (don't let the word "barn" fool you – they still cost $3,000-$4,000/week).
How to Cut Costs: Check out the hospitality exchange networks (eg: Couchsurfing, Hospitality Club, BeWelcome) to nab a few nights for free with a local, or consider doing a home exchange. If you can get a group of people together, you can qualify for group discounts on accommodation, activities, and transportation (reserve in advance and ask for the group discount when booking).
DUBAI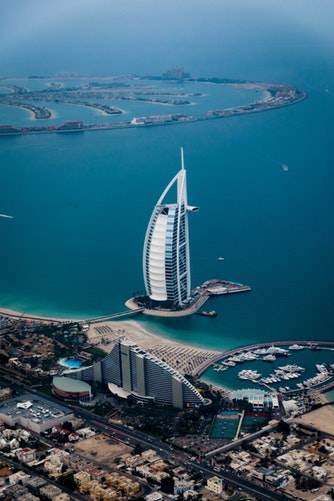 Where to begin with Dubai. How about the Burj Al Arab Jumeirah, which is the world's only (self-proclaimed) seven-star hotel, that's shaped like a sail and comes with revolving beds, on-demand chauffeured Rolls Royces, and gold-plated iPads. Dubai is a mecca of modern excess – with a price tag to go along with it.
Why It's Worth It: Nowhere else in the world can you find these man-made islands shaped like a palm tree. If the scenic (manufactured) coastline doesn't get you going, how about the fact that it's basically a desert oasis? How about the indoor ski resort? If you're into ultra-luxury shopping, Dubai will have a whole lot of what you want.
How to Cut Costs: Take only pictures at the opulent Mall of the Emirates, and then for your shopping, step back in time 100 or so years at the Creek to shop in the traditional souqs. You may not find Versace there, but you will find hand-made pashminas, Arabian style slippers, and a flurry of colourful spices.
To get around inexpensively, check out Dubai's bike-sharing scheme.
OSLO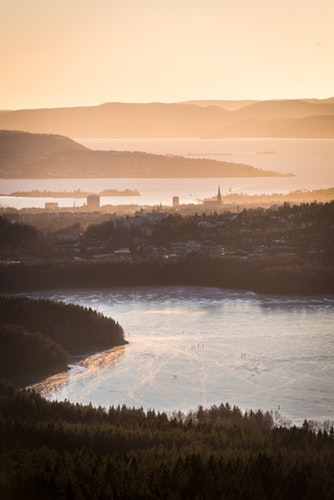 While Oslo used to hold the world title for most expensive city, now it's just the most expensive in Northern Europe. Local wages in Oslo and the rest of Norway are high in comparison to most of the world, and with a strong currency, this makes it inherently expensive for foreigners to visit. (See also: 16 Best Countries to Visit With the Canadian Dollar).
When I was in Oslo, a simple one-dish lunch with a glass of wine cost me $35. Yup, it's expensive.
If that weren't enough, Norway has some of the world's highest gas prices (due to an aggressive taxing policy to encourage people to use public transportation). But even if you take the bus, these gas prices trickle into the cost of living in other ways.
Why It's Worth It: Oslo is steeped in Scandinavian charm and Norwegian Viking history. You can catch boat tours of the Fjords, and enjoy the unique architecture and colourful houses. It's clean, very safe, and a surprising number of people speak English so it's easy to get around.
How to Cut Costs: Unfortunately there's not much help here. If you want to save money in Oslo, hit the country's famed hiking and biking trails. Oslo may be a major city, but it's just a short trip to pristine nature.
NEW YORK CITY
Start spreading the news! With the cost of Broadway shows, museum entry fees, fancy restaurants, taxi rides, and boutique shopping, this living monument to all things America can easily cost $1,000 a day.
Why It's Worth It: New York City is another one of those places that has no substitute. It is home to Broadway theatre, tv and movie studios, famous actors and actresses, every kind of food you can imagine, and some of the worlds' tallest buildings, recognizable landmarks, and neighbourhoods that are household names.
How to Cut Costs: Research accommodation in advance, and you may get a good deal on a private room in a hostel or AirBnB. While you're researching, get a listing of the city's free attractions.
For theatre on the cheap, visit the last minute ticket booths and buy same-day tickets.
ICELAND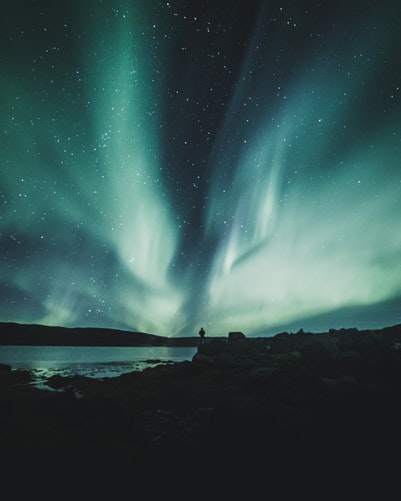 According to Bloomberg, Iceland's strong local currency makes it one of the priciest locations for a holiday.
Why It's Worth It: Iceland is one of the most remarkable and unique places you can visit. It's home to the Blue Lagoon and other therapeutic natural hot springs, set in a dramatic landscape of glaciers and moonscapes. During the high season, it's a great place to spot Northern Lights.
With one of the lowest population densities, even the capital city of Reykjavik enjoys a small-town vibe, despite having 60% of the country's 350,000 residents.
How to Cut Costs: Stay away during the height of the summer season, July and August. Visiting Iceland in the shoulder season is best; the deeper into either shoulder you go the better the deal you'll get, but the more inclement/cold the weather might be.
TOKYO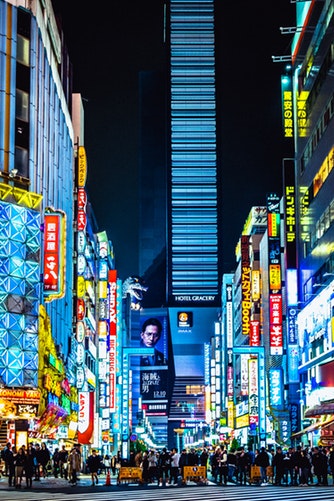 An off-season mid-range hotel room in Tokyo will cost you $150-$300/night; those rates soar during cherry blossom and summer seasons. But the hotel is just one part of the equation. Everything costs more in Tokyo (and Japan in general), due in part to their strong currency and thriving economy.
When I was there, I was horrified at the price of fruit; I could only afford nectarines (at $1 each!). Would you believe they sell single pieces of fruit for as much as $150? Believe it.
Why It's Worth It: Tokyo is the epicentre of Japanese culture, cuisine, and business. The iconic Shibuya crossing is the world's busiest intersection. Anime lovers will be in heaven in Akihabara.
You can go to cafes with some of the most outlandish themes from chilling with owls or cats to being catered to by Snow White in a maid cafe to being assaulted by mechanical creatures in the Robot Restaurant.
And sushi lovers will want to eat fish as fresh as it comes at Tsukiji Fish Market. Craving nature? Ride for an hour on the subway line and you can enjoy Mount Takao and the extensive mountain hikes the region offers (just don't get overheated and lost like I did).
(See also: 16 Random Observations About Tokyo, and Survival Tips)
How to Cut Costs: Instead of eating at restaurants (at $25 per meal conservatively speaking), go for noodle stalls, curry houses, and sushi train restaurants (the food is still amazing).
Also, before you leave home, book a JR Rail Pass which allows you to travel around Tokyo and Japan at a highly discounted rate (it doesn't work on all of Tokyo's metro lines). It's only available to foreigners for purchase in advance of arrival.
Stay away from the high season (cherry blossom in April, and the summer months). Aside from winter, mid-May through June will get you the best weather with the least offensive prices.
LONDON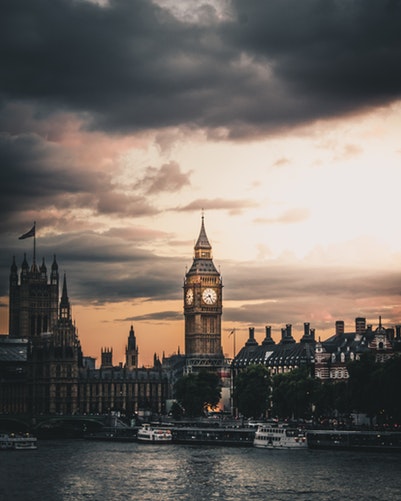 I'm consistently amazed by how expensive London is whenever I visit. A mid-range very basic hotel room that may or may not be centrally located is $150/night. The public transit system is extensive and effective, but expensive.
Again with a strong currency, and with world class status, visiting London is a privilege you'll have to pay for.
Why It's Worth It: London is steeped in history, and features Grand Victorian and Edwardian architecture. It's home to some of the world's finest cultural institutions, like the Tate Modern, British Museum, and The Old Vic. And the theatre and music scenes are off the hook.
How to Cut Costs: London has a huge number of hostels that are cheaper than hotels and cater to all kinds of travelers and preferences.
Also, look into getting a London Pass which for a single fee gives you access to over 80 attractions and tours; it's a great deal if you plan to do much sightseeing.
ZURICH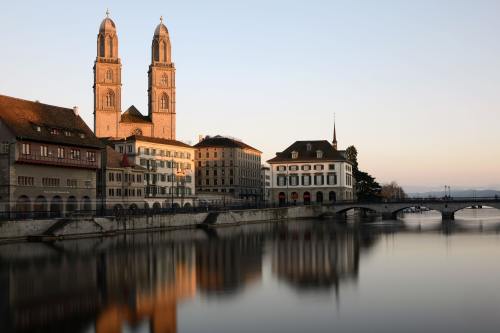 Zurich is a city of bankers in a country with a strong currency and economy (soooo….it's inherently expensive). The average hotel will cost you around $450/night. The cost of restaurants, entertainment, and recreation is consistently high.
Why It's Worth It: Zurich is a beautiful city set on a (clean!) river that simply oozes all things Swiss. Despite being Switzerland's largest city, it is astoundingly efficient and clean, and is still relatively small.
The iconic Swiss Alps aren't far away. And if you like to shop, and you like premium Swiss-made products, you'll be in heaven.
How to Cut Costs: While hostels are much cheaper than the average hotel, a dorm bed will still run you $50/night. The upside is the ability to shop in the supermarket and save some money preparing your own meals. Finding a hostel that provides a free breakfast will save you more.
Look for the city bikes and e-bikes, which can be rented for free! Visit one of the city's bike stations to put down a small deposit and pedal your way around, gratis.
AMSTERDAM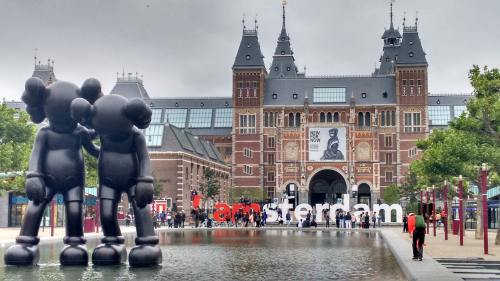 Amsterdam is known as the most expensive place to stay in Europe. $200 will get you a very average hotel room. Save your pennies for food and drink as well; even cheap food is expensive.
Why It's Worth It: Amsterdam's cultural history is rich and evident. The architecture is beyond charming, and the canals that weave through the city do everything to turn that charm level to 11.
Then there are the museums, art galleries, atmosphere, and of course the famed coffee shops (many of which don't even serve coffee).
The cherry on top of this delicious dessert? Amsterdam is the safest city in Europe, and the 6th safest city in the world.
How to Cut Costs: Amsterdam is incredibly walkable, so strap on your shoes and enjoy a free walking tour to get a local experience of the place. Street food is also pretty good if you know where to go (see above re: walking tours).
And do your best to keep accommodation costs in check by staying in hostels or couchsurfing (Hospitality Club is a popular hospitality exchange site in Europe).
COPENHAGEN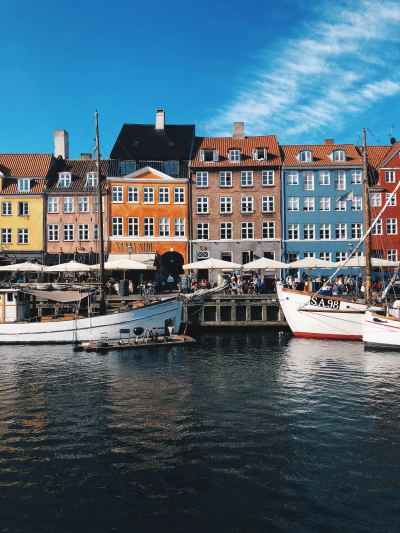 Next to Amsterdam, Copenhagen is the second most expensive city in Europe for accommodation, the cheapest hotels running around $190/night. Transportation is hot on accommodation's heels, with personal care costs not far behind.
Why It's Worth It: Copenhagen feels like a modern-day fairy tale with renaissance castles, museums, and galleries. It's a happy place, which stands to reason; Denmark is one of the world's happiest countries.
It's also safe, and the most bicycle-friendly city on earth (move over, Amsterdam!). It's also a mecca for fashionistas, a centre for arts, and a great place for beer-aficionados.
How to Cut Costs: Being so bike-friendly, your best best to keep transportation costs low is to rent a bicycle and get around the city with ease.
Avoid eating at restaurants all the time; instead consider shopping at the supermarket and making picnics (the canals of Copenhagen are ridiculously easy on the eyes and make for ideal picnic spots).
Lastly, research free things to do in Copenhagen, like visiting the Royal Gardens or watching the changing of the guard at the palace.
STOCKHOLM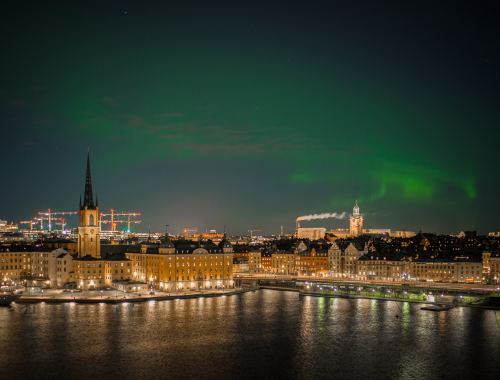 Scandinavia is well represented in this roundup, and Stockholm is no exception. Strong currencies and economies in this whole region are largely responsible for the outrageously high cost to visit. If $230 for a hotel doesn't make your skin pale, how does a $100 (average) dinner for two?
Why It's Worth It: Stockholm is gorgeous by day and glamorous by night. Grand old buildings and modern skyscrapers are intertwined in this harbour city that is actually made up of 14 islands.
It's the centre of Sweden's arts and culture and food scene, and home to an impressive library, museums, and an old quarter that is amazing to get lost in. Like its Scandinavian neighbours, Stockholm is also clean, efficient, and safe.
How to Cut Costs: Book a hostel that offers free breakfast, a fully functional kitchen (so you can prepare meals), and is within walking distance of the things you want to do. If buying groceries makes you feel like you're missing out on local fare, don't worry; there are plenty of bizarre and amazing foods to be discovered in the supermarket alone.
If you eat out, fill up on lunch buffets or go to a street food stall for cheap Swedish meatballs, sausages, and the like. If you like to drink, do as the Swedes do and drink at home before you go out, as the cost of buying alcohol by the glass will bleed you dry.
VENICE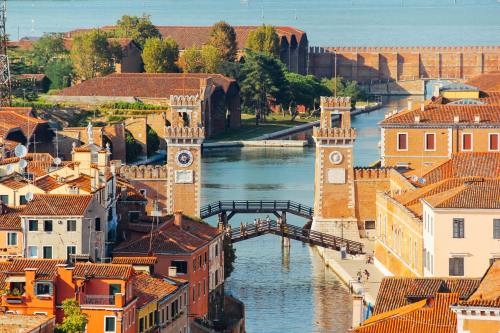 Ah…Venice! Such a romantic city, no? Fancy a gondola ride? It'll set you back $80-$100 for a 40-minute ride. Experts suggest budgeting $120 per day just for food. Accommodation is of course even more expensive.
Why It's Worth It: This floating city has jaw-dropping views, resplendent architecture, and is home to the world's most iconic art and delicious food.
And it's always changing; with rising sea levels and sinking buildings, there's a school of thought that says Venice won't be around forever.
How to Cut Costs: Location is important when choosing your accommodation; paying a bit extra for a more centrally-located hotel or hostel will save you time and money getting around.
For a great meal at local prices, eat at a trattoria in Venice's Dorsoduro area or in San Polo.
This is by no means a complete list of all the ridiculously expensive places in the world you could visit! Is there a destination missing from this roundup that you've experienced? Please share what made it expensive in the comments!
Related Articles
How to Travel Like a Boss on a Backpacker Budget
30 of the Smartest Travel Moves Ever Made
Dear Nora, destinations, expensive places to visit