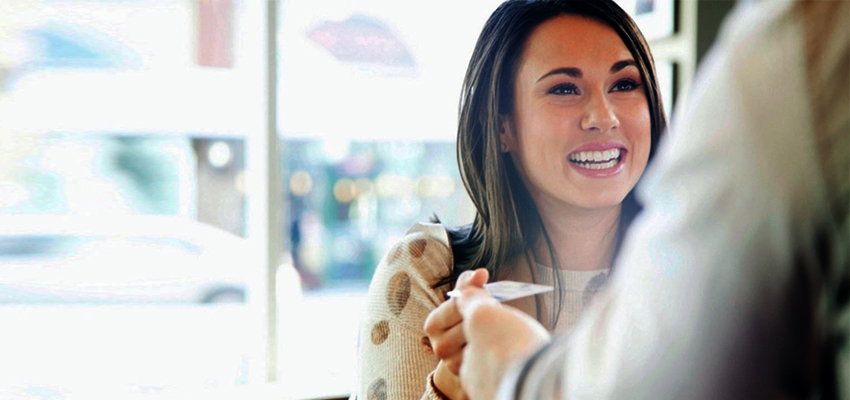 Overview of No Annual Fee Cards
Up until recently, Canada's credit market was full of relatively strong no-fee cards while many of the fee based cards were, in general lackluster. Over the past few years, the fee based cards have really improved and tend to provide enough of a benefit to offset their gains over the no-fee cards. At the same time, the benefits of the no-fee cards have been eroded away slowly as banks start to push us into paying the annual fees.
Overview
The no annual fee card is the most basic type of credit card and likely the ones that most people start off with. In this category, any card that carries no annual fee is eligible. Therefore, there is no cost to carrying a card with no annual fee.
In general, cards with the better rewards and insurance / benefits tend to carry a fee but not always. Even if you do carry a card that has an annual fee, a second, no-fee card can act to compliment the rewards well. I like to have some of these no-fee cards when I set up a multiple credit card arsenal.
The Standard
For most no-fee credit cards in Canada, the standard rewards tend to be about 1% return in the form of cash or in terms of the value of the points you get. There will be some cards that give you better return in certain categories. You should never carry a card that gets you less than 1% in return for all spending.
Personally, I suggest people who carry no fee cards to find those with rewards that are as close to cash as possible.
Variable points programs will likely try to overstate their value, such as the American Express AIR MILES cards. They also tend to require large balances to get good value from their programs. The amounts you need to spend to get those large balances would generate you more in rewards to offset the annual fee for a higher level card. I don't suggest anyone get the no-fee, or lower level cards for variable points programs, such as Aeroplan or AIR MILES.
Should you carry a no-fee card or a fee-carrying card?
In reality, the question that everyone should be asking is whether or not the added benefits of a higher level card are worth the fee. We can do some simple calculations for each card. In my card reviews, I like to outline which cards line up against each other and whether the gains are worth the fee.
I like to have a quasi-schedule for who should be carrying fee based cards, based on your credit card spending.
| Total Monthly Spend | Annual Spend | Suggestion | Notes |
| --- | --- | --- | --- |
| <$425 | <$5000 | No annual fee cards | |
| $425 – $1250 | $5000 – $15000 | Investigate higher level cards | Depending on your spending, you might be able to get large gains in category spending bonuses. This is worthy of investigating. |
| >$1250 | >$15000 | Higher level cards | You will almost definitely earn more rewards to offset any annual fees you might pay. |
Note, this is completely independent of the added insurance benefits you might earn by having a higher level card. This is purely a financial analysis of the gain in rewards you might get vs the annual fee you will likely spend.
The Results
There was a huge toss up in my mind on what the best card should be in this category. The MBNA Smart Cash won out by a hair, only because I prefer cards that give a higher return in category spending rather than have a good standard return. The threshold for redeeming is slightly easier with the MBNA Smart Cash card as the cheque gets mailed to you automatically.
Best No Annual Fee Credit Cards
1. MBNA Smart Cash Platinum Plus
-2% cash back at gas and grocery
-0.5% cash back everywhere else
2. Blue Sky® Credit Card from American Express
3. Rogers™ Platinum Mastercard®
4. SCENE® Visa*
5. BMO CashBack Mastercard®
1. MBNA Smart Cash Platinum Plus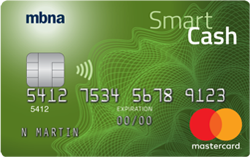 MBNA Smart Cash
Type:
Mastercard
Rewards:
2% cash back on gas, grocery
0.5% cash back on everything else
Annual Fee:
$0
Sign-up Bonus:
5% cash back on grocery and gas for the first 6 months (with $500 spending cap on gas and grocery
This card gives 2% cash back on gas and grocery spend and 0.5% cash back on everything else. There are caps of $1250 / month on each category but that should be a high enough for most families. If you are spending more than $1250/month, a fee –based card would likely get you better returns.
As far as fee-free cards go, 1% is about average for every category so the extra 1% return that comes in on the gas and grocery categories is a nice bonus.
This is a solid card to carry if you need a fee- free card.
2. Blue Sky® Credit Card from American Express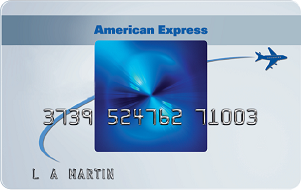 Application Link
| | |
| --- | --- |
| Type: | American Express |
| Rewards: | 1.25 points for every $1 |
| Annual Fee: | $0 |
| Sign-up Bonus: | $100 toward travel (10,000 points) |
This is a great card in the no-fee category. This card acts very much like some of the weaker fee-based fixed points rewards cards. This card gives you points towards travel and the return ends up being 1.25% on all your spending. There is a decent signup bonus of 10,0000 Blue Sky® Points after you charge $500 in purchases to your Card in your first three months of Cardmembership.
The drawback on this card is that you have to redeem your points towards a travel purchase and you have to have $100 worth of points before you can redeem them. They also must be redeemed in $50 increments. This is a real concern as you could end up with a decent amount of money in your travel bank if you decide to change cards before you can accrue enough to redeem.
American Express is not responsible for maintaining or monitoring the accuracy of information on this website. For full details and current product information click the Apply now link.
Conditions apply
3. Rogers™ Platinum Mastercard®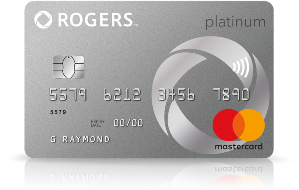 Application Link
Rogers™ Platinum Mastercard®
Type:
Mastercard
Rewards:
Earn 3% cash back on all purchases made in a foreign currency
2% cash back on Rogers products & services
1% cash back on everything else
Annual Fee:
$0
Sign-up Bonus:
$25 in cash back rewards when you make your first card purchase within 3 months of receiving your card.
The Rogers Platinum Mastercard is a must-have if you're a Rogers Customer – but even if you're not, it has an exceptional perk which will make you take a second look. With a 1.25% cash back rate in every dollar you spend and no annual fee, this card is already hard to beat in terms of value. What makes the Rogers Platinum Mastercard really stand-out though is it's 3% cash back on all purchases made in a foreign currency, which if played right, can further earn you some more value.
4. SCENE® Visa*
SCENE® Visa*
Type:
Visa
Rewards:
1 SCENE point per 1$ spent
5 SCENE points per $1 you spend on credit card purchases at Cineplex theatres or at cineplex.com
Annual Fee:
$0
Sign-up Bonus:
2,000 bonus points with your first $500 in everyday purchases in first 3 months
Point Value:
1000 SCENE points = 1 movie ticket
This card is one of those cards that really only works for certain people. The reason it is so high on this list is because there are people who are going to be able to get some great value out of it. If you go to the movies with any regularity, you could earn some great returns of up to 1.6% or 2.0%, depending on how much you usually spend on your movie tickets.
This is one of those cards that can yield great value for people who know how to exploit it.
5. BMO CashBack Mastercard®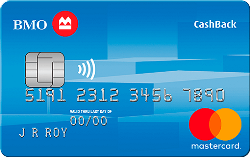 BMO Cash Back Mastercard®
Type:
Mastercard
Rewards:
1% on all purchases
Annual Fee:
$0
Sign-up Bonus:
5% cash back for the first 3 months (Up to $100 cash back)
This is a standard flat cashback card with no annual fee. I like the simplicity in redeeming the cash back you earn which starting at $50, you can deposit directly into your BMO chequing or savings account, or if you have an InvestorLine account with BMO, or as statement credit.