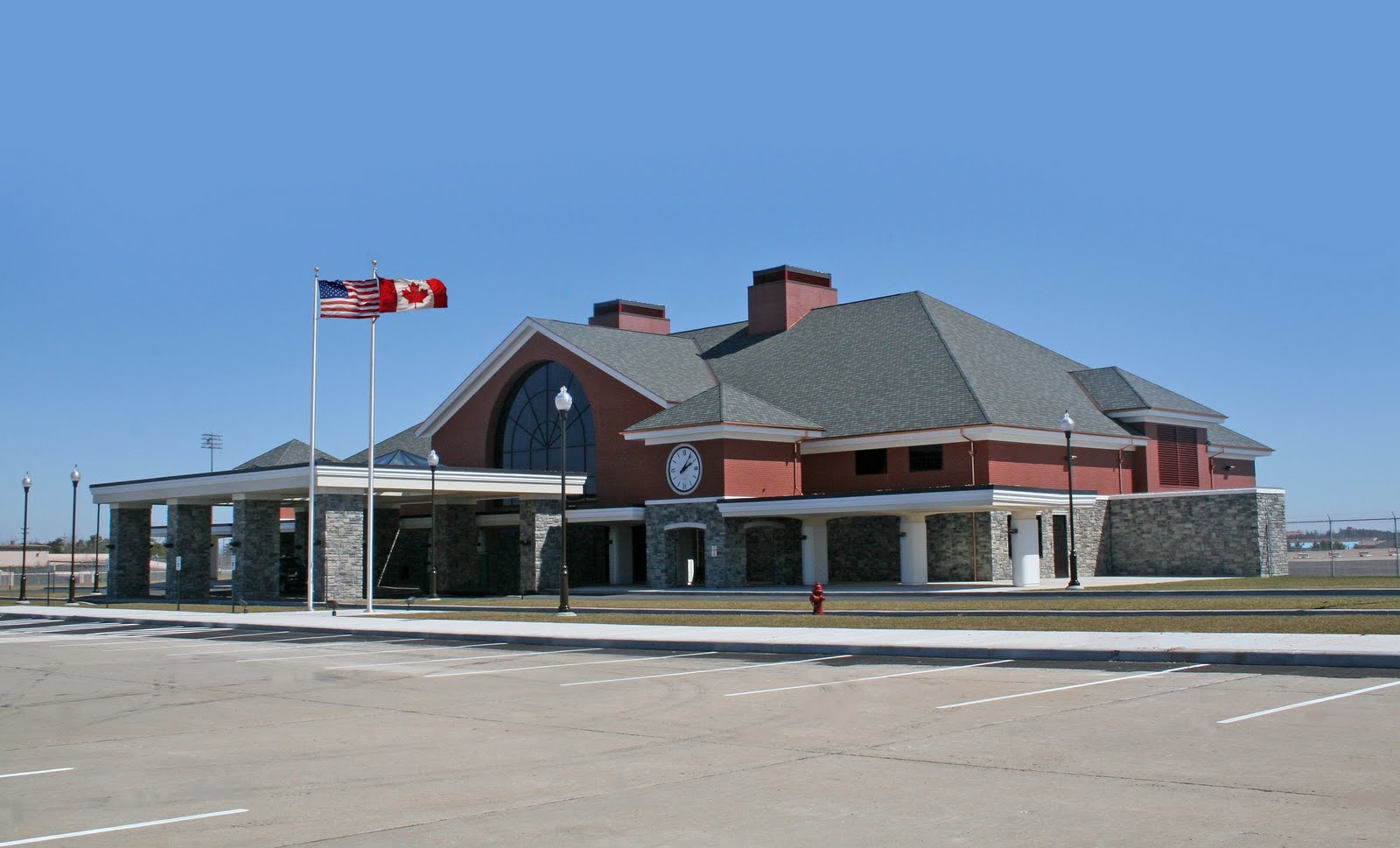 About Plattsburgh Airport (PBG)
Plattsburgh International Airport is a very small airport very close to the Canadian border in upstate New York. The drive from Montreal is about 1 hour. Plattsburgh Airport actually brands itself as Montreal's US Airport.
Plattsburgh is a small airport and only very small charter airlines and a few commercial carriers fly there. Spirit Air and Alegiant Air have service to Florida and South Carolina, while Pen Air provides service to Boston.
Contact
Plattsburgh International Airport
42 Airport Road
Plattsburgh NY 12903
http://www.flyplattsburgh.com
Wiki
Considerations
Plattsburgh Airport is a cheap alternative for those interested in flying to Florida. Flights on the "no-frills" carriers that fly to Plattsburgh are going to be cheaper than the commercial carriers that will fly out of Montreal Trudeau or Burlington. These do come with the no-frills service so be aware that Spirit Airlines will charge you for your carry-on bag.
Another consideration is that you will waste much less time at the airport than you would at Montreal Trudeau or even Burlington. Plattsburgh is a very small airport, so there will be much less time wasted at the airport on security and long lines.
I set a savings threshold of $20 / person / way over Montreal Trudeau Airport for it to be worthwhile.
Transportation
From Montreal, there are a few options to getting to Plattsburgh Airport. The best options are driving your own car, which will take about 1 hour, or taking the Adirondack Trailways bus. The bus budgets about 1.5 hours (according to the schedule) and costs about $22.50 each way.
Parking
If you drive your own car, parking can be had for $5 – $7 / day on the airport grounds depending on your preferred lot. There don't seem to be any other lots around the airport.