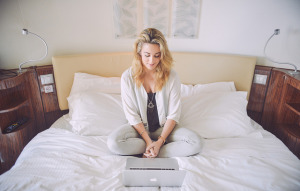 Travel blogging may seem like an idyllic career – and it is…sort of. You get to travel the world, be your own boss, write your own paycheques, and express yourself creatively. But like any business, it's also a lot of work, a juggling act between various tasks (some of which might not come naturally), and there's no clear-cut path to success. It took me a long time and a lot of hard work before I dared to call myself a successful travel blogger.
But if you're called to the business and the lifestyle, excellent! You're in the right place. This month, I am answering a reader question about how to become a successful travel blogger – and I went to the pros for their top tips.
Dear Nora:

I'm starting up a travel blog, and I'm completely overwhelmed! I want to make it good, and to use it to finance my travels. What do I focus on? How do I make money? What's a good marketing strategy? Can you give me some tips? – Sharon
I hear you on the overwhelm, Sharon. When I started my own travel blog, I could barely define what a travel blog was, much less how to make it good, and least of all how to make money with it. I hit every bump on the learning curve, in an industry that (in those pioneer days of 2007) was fledgling at best.
The good news is that travel blogging is now a recognized industry, with lots of tools and opportunities for you to make a career of it. But don't just take my advice; I asked the following nine successful travel bloggers to share their best travel blogging tips and tricks with you.
Our Expert Panel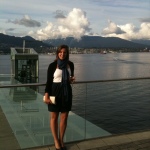 Murissa – The Wanderfull Traveler
Murissa's blog first began as a way for her to keep writing about her passions after she graduated from UBC with a double major in creative writing and art history. Since then her blog has unexpectedly taken her to Ireland, Italy, France and helped her rediscover her home, the Okanagan Wine Valley of British Columbia, Canada.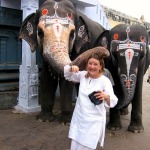 Mariellen – Breathe Dream Go
Mariellen is a travel writer, blogger and digital storyteller. Her award-winning travel blog is inspired by her extensive travels in India, and is one of Canada's leading travel blogs and one of the world's leading travel blogs about India. She is also the co-founder of Toronto Travel Massive and the founder of the #WeGoSolo movement to encourage female solo travellers.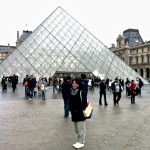 Arnette – Round The World Girl
After a life changing experience in 2009, Arnette left her career, sold her things, and embarked on what would turn into a 19 month, 19 country solo round the world trip. Arnette writes about her travels both near and far, shares destination guides, helpful tips for travel, hotel and gear reviews, and inspiring photos from the road.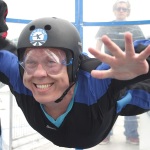 Marc – 30 Day Adventures
Marc started his travel blog four years ago as a fun tourist-in-the-city exercise in Vancouver, without any previous writing, photography or webmaster experience. His self-employment experience translated well into this industry, and now he has branched into the rest of North America and Europe.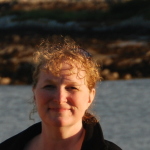 Jessie – Wandering Educators
Jessie is one of the top 50 travel bloggers in the world, and is a White House travel blogger. She is constantly looking for ways to increase intercultural understanding, and is passionate about study abroad and international education. She founded and directs the Youth Travel Blogging Mentorship Program, teaching teens around the world.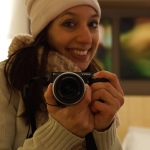 Cristina – Chasing Travel
Cristina quit her job in 2012 as a tv journalist in favour of the online world. Her experiential travel blog focuses on local experiences and travels through Europe.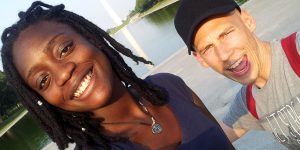 Ben and Jazzy – Road Affair
Ben and Jazzy are go with the flow travellers in search of a more fulfilling, adventurous, and happier life, regardless how crazy it may seem to others. They run their travel blog together, where they share their travel stories, budget travel tips about different destinations, and inspire others to travel more.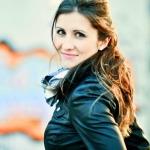 Tamara – Globe Guide
Tamara is a Calgary-based travel writer who offers savvy tips for exploring destinations around the world while highlighting unique destinations and experiences. She has been featured by the likes of Lonely Planet and MoneySense Magazine, and has written for publications including Global News and AFAR Magazine.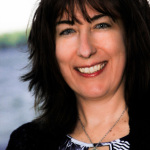 Sandy – Canadian Blog House
Sandy is a lifestyle blogger who features travel, events, experiences, and product reviews. She is also a travel writer for Outaouais Tourism in the Nation's Capital. Sandy has an adventurous side to her, always willing to try new experiences – despite her phobias!
TIPS FOR BEING A SUCCESSFUL TRAVEL BLOGGER
Following are 24 tips for being a successful travel blogger, as curated from our panel of experts above.
Travel Blog Development
First things first: you need a travel blog. If you're already confused or overwhelmed, do yourself a favour and learn the ropes of blogging from successful travel blogger Nomadic Matt – who walks the talk and runs a popular and highly lucrative travel blog. He developed a course called The Business of Travel Blogging, which I've had a chance to review and highly recommend.
If you're confident with the basics already, read on for some more tips from these successful travel bloggers:
Get Design Feedback
MARC SAYS: Before you hit publish on your website design, focus group it to some experts. Every new website design I've published has first been reviewed by at least five people. I generally have people with the following skills review the site: marketing, tourism, PR, journalism, and a consumer of digital news. They provide feedback on how they consume the content and then I make changes as needed before I publish.
Start With Your Own Backyard
TAMARA SAYS: Don't worry if you can't travel all the time – sometimes the best articles are drawn from inspiration found in your own backyard! Two of my top posts of all-time were written about the city I live in, and I think they were so successful because they include major insider knowledge.
How to Pick Your Niche
JESSIE SAYS: Pick a topic you love. If you don't love it now, you definitely won't love it after working on the topic. Writing about what you're passionate about is one way to be a great blogger – and get an audience that realizes your genuine love of the niche/topic.
What is your niche? Read as much as you can in your area of interest, and see how they write, and what resonates with you. I like to write as if I am talking to a friend. It works for me, and is a great way to share travel experiences.
Narrow Your Focus
MARIELLEN SAYS: A great way to make a name for yourself is to become the go-to person for your niche. Some of the really successful travel bloggers of today started out six or seven years ago, when there was less competition, and they could make a name as adventure travel bloggers or budget travel bloggers. But today there is so much competition, so you really do need to have a unique niche. It almost doesn't matter what it is, or how "narrow" it is. There is a lot of room on the internet for specialized blogs.
Maybe it's because of my background in PR, but this always seemed like a good strategy to me, and I have followed it myself. My goal was to "own my niche", to become the number one travel blog about India, and to become known for my India travel expertise. As a result, I have had an enormous amount of media coverage — I've been interviewed or featured by many of the world's top media outlets such as USA Today, BBC World News Radio, The Times of India and many more. And I've also done well in terms of SEO. Google likes it when you produce quality content, using the same key words, for many years!
Use Your Voice
MURISSA SAYS: When I first started writing, I was fresh out of university with both poetry, novel writing and formulaic essay styles embedded into my brain. I had to let go and begin to write as I speak, allowing myself to be exactly that, myself.
Stand Out and Be Authentic
BEN & JAZZY SAY: So many bloggers write the same generic ("top things to do") posts and expect great results. We made the same mistake in the beginning, however, we are straying away from the norm and finding our own voice. We are writing more unique and personal stories about off the beaten path locations and other gems many travellers have never been to. We are also sharing our real/uncensored opinion about places or what it's really like to live a nomad lifestyle, because not every place is as amazing as some bloggers make it out to be, and neither is travelling full-time. We try to be as authentic as possible with our readers, giving real and genuine advice, and not the watered-down truth just because it sells better. In return we have received more shares and likes from our readers. It's a win-win.
Blog Maintenance
The "daily grind" of blogging is multi-fold; in addition to creating engaging content and marketing it, there are a number of tasks required to keep your travel blog running smoothly and efficiently, including:
Update Your Site Regularly
MURISSA SAYS: I find it useful to update my site every five years. I recently did a blog refocus and redesign and it increased my page views three times my usual amount.
Back it Up
ARNETTE SAYS: Back up your photos as much as you can. I take a physical hard drive on longer trips to upload my photos and I save them to my different online and cloud accounts.
I learned the hard way that hard drives have a shelf life and can stop working due to wear and tear, so having a secondary backup system is key to preserving your photos and memories. I have tried several brands of hard drives and my go-to choice is LaCie's Rugged line. They are sturdy and can handle travel and clumsy hands like mine.
I have had a Flickr Account for ages so I still use that to store photos online. They have an app that automatically uploads photos from your smartphone to your account. I also pay for a DropBox account which has an app and automatic uploading.
Outsource
MARC SAYS: I outsource [ongoing maintenance and website management issues] to a trusted and reliable web development company. They focus on the site maintenance, and I focus on content and advertising sales.
Set a Posting Schedule
JESSIE SAYS: Some bloggers publish daily, whilst others publish once a week or less. Don't force posts, but do write and publish on a regular schedule, so that people know what to expect. And don't worry if you miss one – life happens.
Keep the Back-End Updated and Paid
JESSIE SAYS: Be sure your plugins and security are up to date, and always pay your hosting and domain name bills – we've seen people lose this!
Analyze and Duplicate Best-Performing Posts
CRISTINA SAYS: I would suggest reviewing old content (such as blog posts or videos) that receive lots of views or hits over time. Chances are, posts that receive the most attention are a sign of what your audience is enjoying. Create more of that type of content to boost your traffic and give more value to your readers.
Monetization
There are many different ways you can make money with your travel blog. I highly recommend diversification of income streams, so if one aspect of your business or the industry changes, your entire income isn't at risk. Here is some food for thought when monetizing:
Use Your Travel Blog as a Springboard for Products/Services
MURISSA SAYS: Your travel blog can provide a starter readership/customer base with the same interests that you have. Your following and potential customers will grow along with you.
I am in the midst of writing my first novel set in Venice – one of the most popular searched destinations on my blog. Additionally, I love food tours and recently decided to start my own small private food tours of Kelowna, BC. Each summer I get a ton of questions about where to eat, what wineries to visit and what to do in the Okanagan by foodies coming to the area for holidays. I thought, why not start a food tour! I'll also be developing guides for those who want to do a DIY food tour.
Monetize in Different Ways
JESSIE SAYS: Find what works for you – for some, Amazon works, for others, not so much. Affiliate sales can be incredible, or fall flat. It all depends on your audience, and what they will click through and buy. You can also create products – sell photos, calendars, books, and do coaching. The limit is your creativity and hard work – tempered by what people are looking for.
Know Your Worth, and Charge For It
SANDY SAYS: If you wish to make a business out of your blog, start off on the right path by understanding the value of what you provide. Don't undervalue your time and effort. Don't be willing to provide your services for free unless you have a good reason to do it. It undermines the entire blogging industry. Even if you are brand new to blogging, you offer something valuable to others – the ability to promote a business or service to your followers, the following you have worked hard to build up.
Determining your blog's worth is probably one of the most difficult things to do. What helped me determine my worth was becoming part of online blogging groups, and directly asking blogging friends. It helped me get a general sense of what my worth would be based on a number of factors like amount of time blogging, UMVs, social media numbers, previous experience, etc.
Even when I was a new blogger I was advised to charge something for my time, be it in product value, in money, or both. What I received in payment was up to me, but I learned early on not to give my services for free. Not only is our time valuable – but our audience/readership is too!
Networking/Marketing
If your travel blog is an engine, then your networking and marketing strategy is the fuel; without it you won't have readers, and thus, income. It requires a separate set of skills and efforts, and if you're not careful, it can suck up more of your time than it should. Here are some guidelines.
Build Organically with Quality Content
MARIELLEN SAYS: There are many ways to build a successful travel blog, and marketing is a very important part of the process. Some people think you should spend 75% of your time in marketing-related activities as you ramp up and make a name for yourself. I'm a big believer in quality content and playing the "long game". I would say spend 75% of your time mastering the skills of blogging – your particular mix of writing, photography, videography or whatever your strength is. In the end, quality content – like the tortoise – wins the race.
I followed this strategy and my blog grew more slowly than many of my colleagues, but I garnered a lot of awards for writing, and have been published in some big-name outlets like Vogue, BBC Travel and Conde Nast Traveller. I chose to make a good name for myself and my skill rather than a meteoric rise to the top of the blogosphere, and I think it will serve me well as the scene morphs and changes. Right now Instagram and Snapchat are hot, but they will one day become passe. However, solid skills will always be in demand.
Network With Tourism Boards
MARC SAYS: I started my blog as a tourist in my own city four years ago. Today I'm on the road almost half the year covering North America and soon expanding to include European adventures. I've done this by sharing each story with the various properties/attractions and tourism boards that it is relevant to. I always follow up with phone calls to the tourism board thanking them for any support they offered. I am working with Nova Scotia and PEI tourism this summer and was introduced by the New Brunswick counterparts as someone easy to work with, delivered what I promised, and above all fun to work with. It is these intros that have helped open doors to new adventures that might have been more challenging to secure. When I am in a city for more than a few days, I also reach out and invite locals and tourism people to join me for dinner. This is where I pump them for local knowledge that usually ends up in the blog.
On Pitching (Potential Sponsors): Don't be Afraid of Rejection
SANDY SAYS: Don't be afraid to hear the word no and move on. You will experience rejection, but you will also experience acceptance of your pitches – often when you least expect it!
For example, a couple of years ago I tried to set up a family reunion in Las Vegas. As part of that, I pitched a few hotels on the Strip asking for a complimentary stay in exchange for a review. I was still new to blogging, my numbers weren't great, and I really didn't know what I was doing yet. Still, I put my heart into the pitch and wrote what I thought was a good one. I got declined, but listening to the advice from fellow bloggers, I brushed it off, worked hard to make my blog better, and kept pitching. Since then, I've honed my pitching skills, brought my numbers up, and this has resulted in several travel opportunities that I wouldn't have otherwise had if I had just given up after the first rejection.
Focus Your Social Media Efforts
JESSIE SAYS: Pick one or two social media avenues that fit you, your ways of working, and your niche, and really stick to them; don't spread yourself too thin and try to do them all (not much will come of that). Cultivate a community on your platforms – interact with your followers, and follow others. Leave great comments, promote articles and photos that you love, and be generous when helping others (pinning, sharing, etc.).
Content vs Marketing: Use the 80/20 Rule
CRISTINA SAYS: I try to spend 80% of my time on content (creating/building/optimizing), and 20% on business (social, marketing). Readers use your blog as a resource and Google highly ranks blogs with regularly added content. Toggl and 30/30 are two helpful apps to help track/manage your time.
Focus on Social Media Platforms That Resonate for You
SANDY SAYS: SnapChat has become a very popular social media channel and is used by many travel bloggers. By all means use SnapChat, but if you struggle with using this platform, and you rock Instagram/Facebook/Twitter, focus on where you get the best results and engagement. Do what works best for you!
My favourite social media channel is Twitter. I find it easy to use and engage on. Response time (at least in my experience) tends to be very quick. I love the short conversations I get into. I've received some of the greatest opportunities for my blog on Twitter. It is where I have made most of my contacts – and met many friends!
I love Facebook for sharing things like videos, my blog posts, and things that make my readers smile and laugh. I get great engagement on Facebook – which I understand can be difficult for many.
I also love Instagram. I don't use it every day though. I reserve Instagram for what I think are my best or most interesting photos.
Work-Life-Travel Balance
Over the years, I've struggled the most with work-life-travel balance. It's too easy to either lose time in front of the computer while not discovering your destination of choice, or to be out travelling so much that you fall hopelessly behind with your blog. In fact, I even wrote a post full of reasons not to blog about your trip!
Assuming you're up for the juggling act, here are some last pieces of advice to make your life – and successful travel blogger lifestyle – much easier.
Get Up, and Get Out
JESSIE SAYS: Take time every day to get away from all things related to your website and go outside, do something else, play games with your friends, swim or walk or however you can move to get your body as healthy as possible. Sitting and writing are not good for your body and your health! Cultivate other interests. Don't only talk about your website at the dinner table. Have great hobbies; you'll find that those creative energies will make your blogging better.
Write When Inspiration Strikes
MURISSA SAYS: I work full-time as the marketing department for my family's business. I am also planning a wedding, writing a novel and planning food tours. On top of this I relaunched my website this year with a clearer focus and new design. I write when inspiration comes which sometimes means allowing myself to skip those workouts and make them up later. Write when the inspiration comes, and I mean, let it take over. Write a lot and preschedule your posts one to two times per week. It'll fill up fast, I promise.
Take Time Off
MARC SAYS: I carve out two days a week for myself that do not involve work related events. If I am on the road, I schedule down time when I get back home and turn off my phone so I can recharge.
Hopefully you're inspired by all these successful travel blogger experts and ready to take your own travel blog to the next level! If you're having second thoughts, then check out these other 11 Ways to Earn Money While You Travel.
Dear Nora, digital nomad, location independent, successful travel blogging, travel blogging tips