I recently did a guest article on the American site Milenomics. Milenomics is a great resource for people looking for ideas on how to really get extreme value from the credit card points programs and frequent flier miles.
I particularly like the ideas on how to organize yourself by planning out a demand schedule, valuing your time and doing Milenomics Mileage Runs to strategically earn enough miles to meet your demand.
My 2 part article discusses some great ways to combine multiple trips into a single ANA award ticket. I am posting The Skinny here. Please see the links to the full articles for further details.
The Skinny
This 2 part series outlines how to exploit the distance based ANA Award Flights to combine many short trips into a single award redemption, by taking the stopovers 'at home'. Because ANA award pricing is based on total miles flown for a trip, the flight routings will always matter.
Key Rules of ANA Award Flights:
Awards must start and end in the same country
Up to 4 stopovers on any award
Only one stopover in any given city
Travelers living in cities that have alternate airports close to them (not in the same city) can thus combine multiple trips into a single award ticket.
See which Alternate Airports exist for your city.
An Example
Washington provides the ideal example, where one could take 1 stopover in "Washington" (IAD or DCA airports interchangeably) and 1 stopover in "Baltimore" (BWI Airport), since all of these airports serve the Washington area well, even though BWI is considered a different city
An example reward ticket could be:
DCA-EWR
EWR-BWI
BWI-ORD
ORD-DCA
For 20K ANA miles and very few taxes / fees.
This can work in many markets in the US, but much tougher to do if your home airport is in Canada due to the distance between airport cities in Canada. Canadians should use alternate US airports (BUF / YYZ or SEA / YVR).
The best cities to exploit this from are:
Washington DC
San Francisco
Philadelphia
Miami
Los Angeles
Chicago
Boston
Toronto
Vancouver
Some Issues
You will want to be conscious of your routings. The miles you pay are based on distance flown. Don't fly out of the way if you can help it.
You will always want to be aware of the fine print. Air Canada flights, for example will cost you much more in fuel surcharges than United flights.
Exploiting this further
(if you can) transit your home city on your last leg then "miss" the final flight
Add unrelated one-way trips to your itinerary if you aren't fully using up your distance allotment
Find alternate means if a given routing will force you out of your way (distance-wise)
Achieving ANA Miles
ANA miles can be achieved as follows:
Amex Membership Rewards USA (1K MR = 1K ANA)
Starwood Preferred Guest (1k SPG = 1K ANA or 20K SPG = 25K ANA)
Note that ANA miles cannot be achieved by transferring Canadian Amex Membership Rewards.
Read the entire articles over at Milenomics: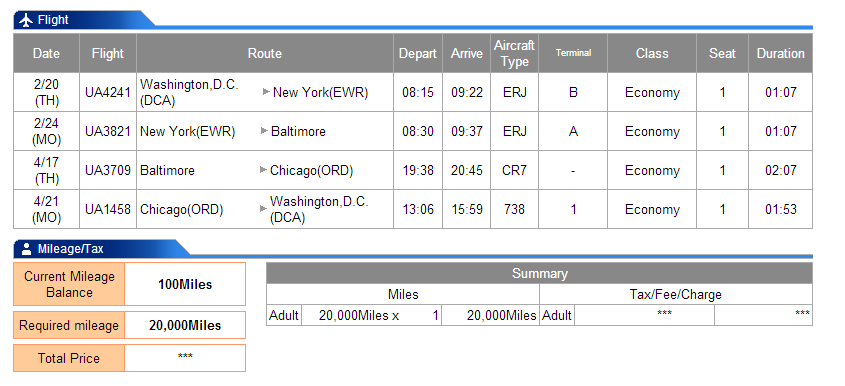 Aeroplan, Alternate Airport, Buffalo, Frequent Flier, Seattle