The Skinny
When a company you deal with (bank, telecom, travel etc.) doesnt deliver on a promise, here are some tips to rectifying the matter:
Present your issue through the internal corporate conflict resolution channels
Use a 3rd party (ie. the credit card you paid for the service with)
Contact the Better Business Bureau
Escalate to the appropriate government agency
Discuss your story with the media
Overview
I generally talk about issues involved with banks (credit cards mostly), travel and telecom. Most of these industries are dominated by major players, especially in Canada.
These behemoth companies, while they may strive to do their best, will undoubtedly end up having situations where there is a conflict between them and the customer (you). Some companies are worse than others and it almost feels like they have deceptive business practices intentionally (I am looking at you Bell).
Fortunately, there are protocols in place to alleviate this conflict and resolve it in a reasonable manner. I'll talk about the protocols in place to escalate a problem should you feel that a company is not honoring a contract or is treating you unfairly.
Types of Conflicts we are Discussing
Some examples of conflicts I am referring to are:
Billing disputes

overcharging for services
adding services

Not providing services that were agreed to

Rewards not posting properly

Contract terms

Changing a contract or length of contract

Damage to personal property

Rogers broke your TV when they came to install cable
Fighting a Case
Before you get into any fight with a company, you have to be conscious of how much energy you are interested in putting towards this fight. If it is a $5 overcharging, then you may want to invest only 10 minutes, but if an airline lost your suitcase with $2000 worth of clothes, you might be willing to invest more time into it.
I am probably more willing to invest energy into getting something right only out because I value the principle. My dad (Papa Pointster), for example, is often scared to even mention that there was some sort of an error that needs some attention. I think you have to find a happy medium on the spectrum that works for you.
Good practices
Here are some good things to note once you realize you have some sort of an issue:
Keep impeccable documentation of all communications from this point on
Be proactive about presenting a reasonable solution
Deal with the problem as quickly as possible
Ambiguous Contracts
One thing that works in the favor of the consumer is that, in general, the drafter of a contract is responsible for clarifying ambiguity. While I am not a legal expert by any means, my understanding is that courts generally agree that when a piece of a contract is ambiguous, the party who wrote the contract will generally lose that part of the conflict. This makes sense to level the playing field a little bit and prevent people (and companies) from writing overly ambiguous contracts only to fight them out in court.
Biggest Offenders
My personal opinion is that the biggest offenders are the telecom companies. Stories regularly appear with unbelievable overage bills sent to customers. I personally have found that on multiple occasions my bills end up being higher than what has been agreed to when signing the contract.
Unfortunately, this is a problem that occurs when there are only a few players in the market. Ie. Rogers only has to be "not as bad as Bell" to earn your business.
Preventative Measures
The first thing that I suggest is to always keep good documentation of any contract you enter into. When applying for a credit card, I always take a screenshot of the offer page and the terms and conditions that I agree to.
I actually try to sign up for everything that I can through online methods. This way there is a paper trail and clear documentation of everything that I have agreed to. Some companies force you to sign up by calling in, instead of doing things online. In this situation documenting the details of the call and checking your first few bills is a great idea.
Companies that force you to sign up online always mention that they are recording your phone call. Once both parties are aware that the phone call is being recorded, then you are also allowed to record the phone call. If you have a setup where you can easily record a phone call, I would suggest that as well.
Take screenshots of offers you are presented with online
Sign up through online methods, including online chat
Keep copies of all contracts and documents signed
Phone calls (ideally) can be recorded
Personal Story
In early 2014, I moved apartments and needed to sign up for internet. Bell internet was the solution that we went with and I signed up online through the "online chat" feature at www.bell.ca. We had agreed to a final price, inclusive of taxes for the first 6 months. Lo and behold, when the first bill came, the final price was higher than what we agreed to. It was only about $5 more than I anticipated. I quickly went to the chat feature and presented my case, informing the person of the agreed upon price. I merely informed the person that I had the chat history saved and I was given a $50 credit to offset the error.
When A Conflict Arises
The general steps to follow when you notice a billing error or a loss of service would be as follows:
Present your issue through the internal corporate conflict resolution channels
Use a 3rd party (ie. the credit card you paid for the service with)
Contact the Better Business Bureau
Escalate to the appropriate government agency
Discuss your story with the media
Internal Corporate Channels
The first step to dealing with a problem should always be to talk to the front line employees about it. 90% of issues occur simply because of a computer glitch or a fat finger and are easily solved by having a human eye and brain investigate it.
I would try some or all of the following options:
Email through company website
Tweet complaint via Twitter
Contact through Facebook or other social media
Phone using numbers listed on your bill or company website
If you can't get through to a person via the phone, try using GetHuman to find the best way to navigate the phone tree to get to a human fastest
Use a 3rd Party Arbitrtor
For those situations that can't easily be solved with a quick chat with the company, I find the credit card companies tend to fill the void for the balance of conflicts. Provided you are a good customer to your credit card, your insurances and protections that you get from paying with a credit card should be sufficient.
Find the contact information for your credit card on the back of your card.
Personally, I have found American Express to be head and shoulders above any other bank in this regard. However, I have had good experience with TD Visa before.
Personal Story
In 2014, my parents went to the Middle East and bought the ticket from American Airlines. When buying the ticket, it was confirmed on multiple phone calls that 2 checked bags were included for this flight (it wasn't clear on the website). In Toronto, when they checked in with American Airlines for the first leg of their journey, they were allowed the 2 checked bags with no issue. On the return leg, when they went to check in with British Airways, who was operated the first leg of the journey and were told they were only allowed 1 checked bag. After much pleading at the airport, they were forced to pay $100 for the "excess" bag. They paid for this extra bag with their TD Visa, which they used to pay for the original ticket.

When they returned, we called up TD Visa and informed them that we had bought a ticket that included 2 checked bags and were charged for a service we had already paid for (the 2nd bag). TD Visa gave us a courtesy credit for the $100 that was charged for the excess bag.
Check the Online Forums for Similar Problems
One other thing that you can do is go to the online forums for other people who might have had a similar situation as yourself.
When it comes to these types of issues, a few good forums that I would go to are:
Contact the Better Business Bureau
If your situation gets to this stage, you need to do everything from here on out in writing. That means only through email or letter mail. If I need to talk to someone on the phone then those phone calls get recorded (after informing them of such).
The next step is to contact the Better Business Bureau. Inform them of your story and they will in general put some pressure on the company to deal with the problem. The BBB is an organization that gives companies ratings based on performance. Larger companies value this rating and are likely to respond to a request from the BBB.
Personal Story
In 2005, I took a flight from Toronto to New York on American Airlines. The flight was delayed and as a result, I was entitled to a travel delay claim from my insurance. The day after I returned I needed to fill in the paperwork and show evidence of the delay. After a few phone calls that were unsuccessful in getting this information, I put in a quick complaint to BBB and within several hours, I had an email from American Airlines stating the scheduled and actual arrival time of the flight that I took.
I could have prevented this by taking a screenshot on the day of the flight.
Contact the Government Agencies
In Canada we have government agencies that exist to protect consumers from unscrupulous business practices. If your conflict has not been resolved by using the methods I discussed above, then this is the next step. I imagine that this would be where it starts to require a lot more energy, so before you go down this path, just be sure that you are willing to invest the energy into solving the conflict.
If your conflict is really a result of a hostile firm who just wants to give you the runaround, then I think the government agencies are likely to help solve this problem.
Here are the some government entities that would be appropriate to contact should you have an issue:
Obviously, you have to file your complaint with the right agency. Something like a billing dispute will likely be easily and quickly handled through one of these.
I personally, have never had an issue that required a government agency's involvement.
Get the Media Involved
If your complaint is falling on deaf ears and it is really egregious, then the best thing to do would be to call someone from the mainstream media (you can complain to me, but that would do nothing for you). I imagine calling the local newspaper and / or the local news team would be a good place to get attention for your issue. Many times companies settle these to avoid the bad publicity.
Here are some that might work: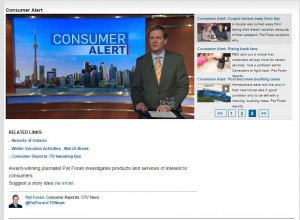 Go to Court
If none of these methods help you out, you are likely going to have to go to court to deal with this. I would contact a lawyer with a specialty in your type of problem and be willing to invest a lot of energy at this point. Hopefully it doesn't get to this point as going to court is costly for everyone involved, including the consumer, the corporation and society at large.
I hope this information ends up helping. Please put your suggestions in the comments so that everyone else can help.