If you've been doing a lot of online research before you get a new card, you may notice that a lot of sites in the US talk about 0% interest cards. Although most of these are only for an introductory period, the proposition of getting a zero interest card may still sound attractive to you. If you are looking for 0 interest credit cards in Canada however, you may want to know that it's probably going to be a very hard search for you to find a 0 interest card.
What are 0 interest credit cards in Canada?
Well, zero interest credit cards are what the name suggests – enable you to charge purchases to your card without having to worry about paying any interest. So, in essence, you are being given free credit. These cards will typically work for a promotional period (often 12 months) and then after that time, you'll be moved to a standard annual percentage rate (APR). They almost work like many furniture deals we see all the time nowadays, where you don't have to put any money down and are able to pay back the original amount within a year. The primary incentive for an offering of this kind is that the furniture shop benefits from you relieving their inventory. Also since the deal is outsourced to a third party credit provider, they will still get some element of payment for the furniture you purchase. This example is for demonstration purposes only just so you understand why a credit card firm may offer you a 0% interest rate.
A word of caution on 0 interest Credit Cards
Although 0 interest credit cards aren't really offered in Canada, you still need to understand some of their downsides. The point of a 0 interest card is to entice you into signing up for the card. This will most definitely last for a promotional period and after that promotional period finishes, you'll likely face a higher interest rate. Although you won't accumulate interest during the promotional period, you will once it's over. So you need to be ready for this so you don't start acquiring bad habits with debt. If you do, then you'll be destined to start paying high interest every month.
If you've received an invitation to apply for a zero or low interest credit card, be somewhat skeptical. If you sign up for these credit card offers, but don't read over the contract closely enough, you could be in store for a shocking situation for years to come.
Many of these cards have a reputation for also giving cardholders large credit limits, which may appear great at the time. Then, after a year or so, the APRs will skyrocket and you may not be able to keep up with the payments. That could cause issues with your credit history which is something you want to avoid at all costs. So, you need to keep track of when the introductory rates expire and all the terms you are agreeing to. Unfortunately, many individuals have found themselves into tens of thousands of dollars of debt after the fact.
How to find the lowest rate and catch!
The most important piece of advice is for you to do your research. By looking on the websites of such big Canadian banks as TD Canada Trust or BMO, you'll notice that they do offer lower rate cards for students, businesses or wealthier clients (as low as prime + 1.9%) but these rates stay with the card — they don't change after a specified time and they don't usually increase their rates unless you abuse your credit. Although it may not sound as great as 0 interest credit cards in Canada, finding a low-rate card company that offers a legitimate offering for your needs could be better. First of all, it will allow you to track your spending more closely and empower you to build better credit card habits over time.
The best thing to do is to choose the card offering the lowest initial rate, the lowest permanent rate (what it will be once the introductory period is over) and no annual fee. Understanding that these companies, and even the big Canadian banks, make money off of interest and fees will help you keep your eyes open to the best available card offer.
You can also talk to a representative in your branch or on the phone. Don't take the offers on the piece of paper at face value. Ask them or their manager about their rates and what they'll do for you. Tell them you're shopping around and want the best offer. You'd never walk into a store and make a big ticket purchase, like furniture or a car, without shopping for the best deal. Do the same with your credit cards.
Finally, we can't say it enough – make sure you stay on top of the introductory time period. The rate change will happen without warning and it is often calculated from the time when you accept your application, not when you receive and register your card number. Also ensure that what you have on the card is paid off before that rate change occurs so you aren't charged any interest at the higher rate.
Some Examples of Credit Cards with Lower Interest Rates in Canada
At the time of writing, there were no Canadian cards available that offered zero interest APRs for all periods, even with an introductory period. The main aspect that offered 0 interest credit cards were for 0% balance transfer credit cards in Canada.
How The 0% Interest Credit Cards Compare
Credit CardRate for PurchasesRate for Balance TransfersBalance Transfer Fee
1. MBNA Platinum Plus
The MBNA Platinum Plus comes with a 0% interest rate but for balance transfers of up to one year only. They will charge you a %1 fee for the balance transfer. This is a great card to exploit for the one year 0% bonus. The rate after the signup offer is %17.99 percent so be aware of the date in which the interest rate will be bumped up.

2. Scotiabank Value® VISA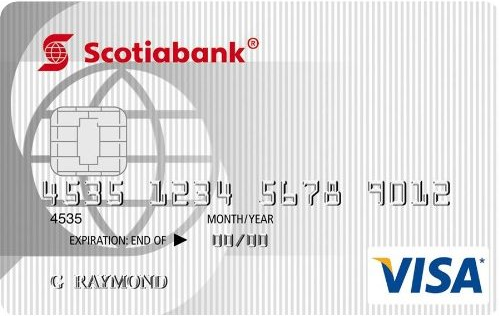 Scotiabank Value® VISA card offers a low rate on balance transfers. This card offers a 0.99% introductory interest rate on cash advances and balance transfers for the first six months. The balance transfer fee (1%) does not apply to introductory offers. The standard APR on this card is also at an introductory rate of 11.99% and there is a low annual fee of $29.


3. MBNA Smart Cash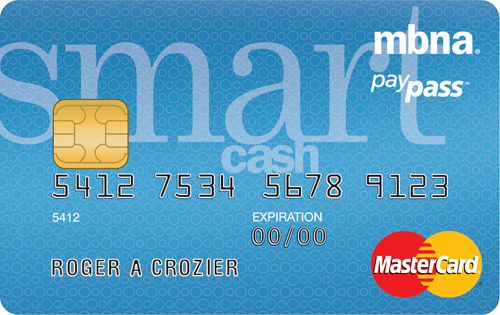 The MBNA Smart Cash Mastercard comes with a good promotional balance transfer rate of %1.99. This is not quite as good as the 0% offered by the Platinum Plus. The %1.99 rate will last for 10 months. However, this card does have one significant advantage, in that you will earn %2 on gas and groceries. Though any cashback accrued will be negated if you carry a balance. The normal interest rate on this card is 19.99%.

4. No Fee Scotia Value Visa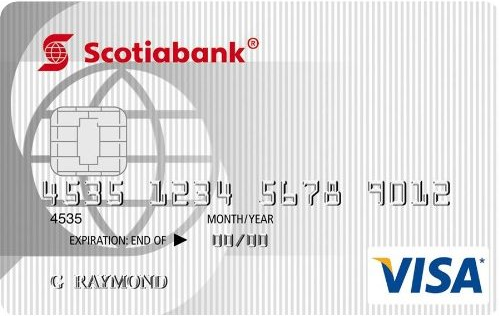 The promotional rate for this card is %3.99, for 6 months. However one advantage with this card over others is that it carries no annual fee. If you are carrying less than $750 in balance, you would be wise to consider this card. The regular rate is %16.99.


5. MBNA True Line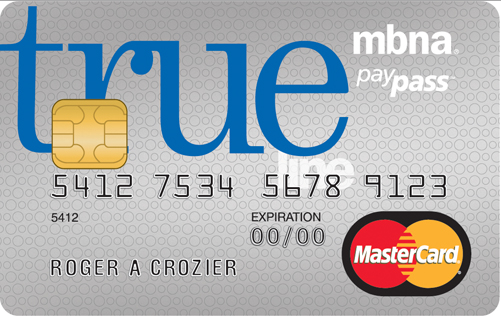 Additionally, the TrueLine MasterCard credit card offers a low, fixed APR of 9.99% with no annual fee. You can take advantage of exclusive platinum benefits and peace of mind through a range of insurance products offered with this card.


MasterCard also offers a low rate guaranteed MasterCard, which is an ideal card for individuals where their credit needs improvement. Offering a fairly low APR of 14.9% and cash advance rate of 19.8% this card can help you to manage your spending while having the convenience of a credit card. Depending on your credit history, you may have to place security funds to gain approval of the credit card. You also receive valuable MasterCard benefits, including zero liability.
The message is, if you're looking for 0 interest credit cards in Canada they are probably hard to find. However, once you take into consideration all the pros and cons of these types of cards that may be a good thing for your overall financial health.
Take a look at my Google + Profile