Travel long enough, and you'll realize you could have done something better. It's inevitable! This post will feature experienced travellers who share some of the financial mistakes they along the way, so we can learn from their experience!
Dear Nora,

I loved your article about Smart Travel Moves! But more than being smart, I worry about doing something stupid, like committing some sort of financial "travel sin" through sheer obliviousness. Please, help me avoid travel money mistakes and show me the best way to travel with money!   – Ron 
While "regret" is a word I prefer not to use in reference to travel experiences, let's just say if I had a chance to do some things over again, I wouldn't repeat the same moves.
Me? I regret spending not enough money in India on accommodation that would have been more comfortable when I was ill. I also regret keeping a stash of cash in my passport wallet; when it was stolen, I lost out on two very valuable things. (Now, I diversify where I keep various valuable items). Oh yeah, and I made every mistake in the book when I tried to exchange money in Bali, in a horrific comedy of errors.
I'm not the only one who has committed some of these travel money mistakes, some of which you'll see featured in more detail here. Enjoy the read, and be wiser for it.
PREPARING FOR TRAVEL
Financial travel mistakes begin before you've even left home! Arm yourself with advice based on other people's mistakes, as outlined here.
See also: Things To Do Before Traveling Abroad: A Simple Guide to Visas, Documents, and Other Important Things
Not Advising the Bank of Travel Plans
While James Cave of Portugalist made a couple of travel money mistakes (some of which will be covered later on), he may have been able to avoid them all by alerting his bank to his upcoming travels.
"I made the mistake of travelling with one bank card, and arrived in Budapest to find out that my bank had blocked my card because I was using it abroad. I didn't have any Hungarian currency on me, but I also didn't have any cash in any other currency on me as I was planning on taking money out when I got to Budapest. Thankfully I convinced an internet café to let me use one of their computers so I could Skype my bank and get the block lifted (this was before free wi-fi was so widespread)."
Now, James applies many of the travel tips in this article, including travelling with at least two cards and some backup money in a major currency.
It's worth noting that even if you advise your bank of your travel plans, they may still freeze your card. It's an automatic flag process (that never happens at a convenient time of course). Personally, however, I'm grateful for it; I'd rather have to sort out a blocked card than realize my identity had been compromised and my accounts drained.
Not Researching Tipping Etiquette
Did you know that in some cultures, tipping could actually be considered an insult? North America is in a bit of a tipping bubble; for example almost nowhere else in the world are you expected to pay your restaurant server a 15-20% tip, regardless of the level of service. In most other countries, servers are paid reasonable wages, and tips are worked into the price of the food such that you tip only to reward for great service, and usually in smaller quantities.
Before you travel, research the tipping practices for your destination so you don't over (or under) pay.
Once you're abroad, beware of double-tipping by scrutinizing your bill (especially at restaurants and hotels); sometimes gratuity has already been added on, and you're parting with more money than necessary to tip on top of that.
Not Knowing the Airline's Carry-On Rules
Carry-on rules vary (sometimes dramatically) by the airline. Low-cost airlines especially, have very stringent rules about carry-on luggage, since a good part of their income is generated with additional luggage fees. Staffo Dobrev of Wanderu learned an expensive lesson about this.
"I flew with Norwegian Air and it turned out that their 10kg weight limit for carry-on luggage applied to the combined weight of your carry-on bag and the personal item (a purse or small backpack). As a result, my baggage ended up weighing a total of 12 kg, so I was asked to check in my bigger piece of luggage and pay the $100 fee for bags checked at the airport kiosk."
Personally I travelled for a couple of years (full-time!) with carry-on luggage only. And while in some ways it was very freeing, it wasn't as convenient (or cheap) as you may think. Now, I prefer checked luggage (here's why I prefer checked luggage, and how you can make the best decision for yourself).
Not Researching Enough
While long-term and lifestyle travel conventions dictate planning out very little and remaining flexible, when you're dealing with limited vacation time, this could be a mistake. Tom Nathaniel of Lush Dollar learned this the hard way.
"It was one of my first family vacations to Florida for about seven days, and unfortunately, being a novice traveller at the time, we just showed up at the hotel and had NO plan in mind. Because of this, we wasted so much time researching things to do, spending way more than we should at these activities since I couldn't research the cheapest way to do it. We felt stressed out not knowing what we were doing each day."
Now, his trips involve a day-by-day itinerary right down to the restaurant. It has helped Tom and his family budget more effectively as well as avoid the "what are we doing today" question.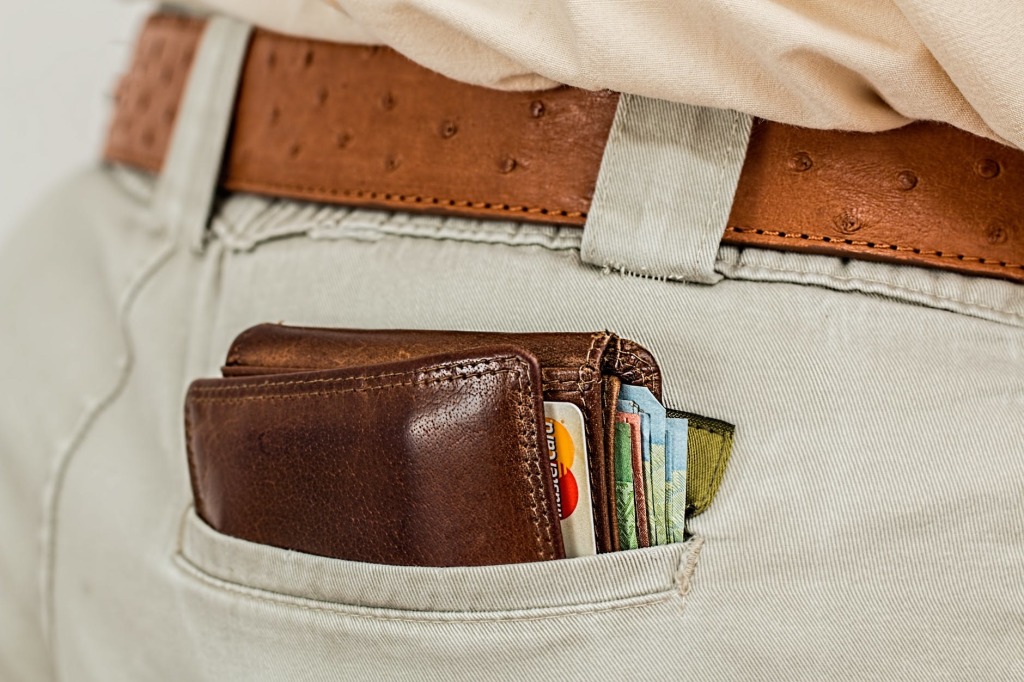 ON THE ROAD
Once you hit the road, be vigilant in these areas and avoid the following costly mistakes:
Showing Pickpockets How to Rob You
If you see a sign while abroad warning you to beware of pickpockets, don't move a muscle! It's not uncommon for pickpockets to be watching people as they see these signs, because the first thing many people do is to pat their pockets/search their bags to double check where their valuables are. Bingo! Now they know the most expedient way to bereave you of those very valuables.
Not Using a VPN/Secure Internet
The risk of having your identity stolen whilst online is very real. Chris Riley of Daring Planet had his life turned upside down when all of his accounts were hacked in Russia after he accessed his online banking and emails over a public WiFi connection.
"Fortunately my bank was on the ball and froze my account. The hacker did manage to get my credit card number and make a few purchases however. I now organize my finances from home wherever possible before starting a journey. I load up pre-paid credit cards so my travel money is kept separate from my savings."
Whenever you are on a public WiFi connetion, it's imperative to use a VPN (Virtual Private Network). (See also: Travel Security: How To Keep Your Finances, Data, & Identity Safe On The Road)
Roaming
Just. Don't. Do. It. No matter what. Mark Whitman of Mountain IQ was only in Thailand for five days. He was so accustomed to free roaming charges in Europe that he assumed charges further afield wouldn't be exorbitant.
"How wrong was I! £180 ($235) later and I'm still regretting my decision to roam. My #1 tip for travellers who rely on their phone and access to internet whilst abroad is to either get a local SIM on arrival or if you have an Android phone get a Google Fi Sim for seamless international data usage."
Canadians don't have access to Google Fi, but we do have other options. Check out The Best Canadian Cell Phone Plans While Travelling to learn about various strategies, including my sweet little international data sticker that saves me mega-bucks, at home and abroad.
BOOKING FLIGHTS
I really don't like booking flights. There are so many pitfalls to navigate! I'm almost at a disadvantage knowing about many of these pitfalls, because it makes me extra vigilant about examining all my booking options – to the point of "analysis paralysis". While ignorance is bliss, it can also be costly. Here are the major travel money mistakes to avoid when booking flights:
Gambling on Price Fluctuations
How long do you wait to book a flight, all the while watching the flight prices fluctuate with anything from seat availability to day of the week to planetary alignment? Dustyn Ferguson of Dime Will Tell waited a bit too long.
"This ended up costing me because a better offer never came and the original price got more expensive, making me have to spend more than if I had just booked the flight from the start."
Now, when Dustyn sees a good deal, he books it. But he still watches prices. "I've found that if the price goes lower, you can typically reach out to customer service anyway and get a price match."
Another alternative is to use a fare alert system, as outlined here.
Buying Your Ticket in a Panic When the Price Increases
If you're like me, you look up the same flight a few times during your research process. Have you ever noticed the price going up with subsequent searches? In some cases, it is because the airline detects multiple searches (through the use of cookies on your computer), and they raise the rates in the hopes that you'll panic and buy your ticket in fear of the upward trend continuing.
Those prices may indeed keep rising, unless you clear your cache/cookies/browsing history or perform your searching using an "incognito" window.
Not Transferring Unused Flights/Hotels
Did you know that some non-refundable reservations are actually transferrable? Galena Stavreva learned this the hard way.
"I had two flights from London to NY with Norwegian, which I could not use. I did not know I could have changed the names of the passengers and sold my tickets to someone else. That way I would have recovered at least some of the money I paid for the flights."
Now, if she can't travel, she checks to see if she can change the name of the traveller, and she uses SpareFare to sell her flights and hotel reservations. "I have already successfully sold one room and one flight to Barcelona. I almost recovered the full amount for the hotel room, which was great!"
Not Collecting Frequent Flyer Miles When You Shop
While this is more of a preparatory tip, it bears mentioning in the realm of booking flights. Did you know that every time you shop (especially online), you can probably get miles for it? While interviewing people to feature the 30 Smartest Travel Moves Ever Made, I learned of a few websites, including Cashback Monitor, which allows you to enter the name of a retailer, and they'll show you where and how you can earn the most miles for it. Now, I don't shop without first consulting it.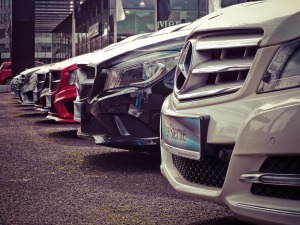 RENTING A CAR
While I'd like to suggest that not asking for a free upgrade is a mistake, it's more of an oversight. (By the way, ask for a free upgrade! The worst they can say is no). The two scenarios below, however? Full-on travel money mistakes to avoid when renting a car.
Assuming Credit Card Insurance Will Cover Everything
Saurabh Jindal of Talk Travel App thought he was doing the right thing when he waived the car rental company's travel insurance in favour of relying on the insurance provided by his credit card, and then got into an accident.
"The card did cover it, but under some conditions. Ultimately I had to pay the car repair charges, which were were over and above the regular market price."
Saurabh recommends not only carefully reading the terms and conditions of your credit card insurance, but also calling customer service to answer your questions and getting them to send you the terms and conditions in writing. Here are some questions you can ask your credit card about the insurance they provide.
Booking Through Your Home Country (Instead of the Destination Country)
This one was a shocker for me, and I'm glad I know about this (and now, so will you). Stephanie Huff of The Pink Backpack booked her UK car rental from a North American booking website, only to discover they have different legislations pertaining to car rental insurance. If the booking is made outside of the UK, your credit card insurance is not recognized and it is mandatory to purchase theirs.
"After attempting to pick up the car rental I booked months ahead of time from the Glasgow airport and realizing in horror that they wanted to put a 30 thousand pound damage deposit on my credit card, I had to walk away and swallow the cost of the initial booking. I found another agency inside the airport and booked a car on the spot, but it was much more expensive than my initial booking. However, in the end I was so thankful I didn't keep the 30,000 pound car rental because I ended up driving it into a highland ditch!"
Moral of the story? Like many of the travel money mistakes in this post, it's vital to read the fine print before you lay down your money.
SETTING (AND STICKING TO) A BUDGET
While you would think this section would be full of tips from people who blew their travel budget, the travel mistakes our experts cited were about being too vigilant with their budgets! I too can attest; I've had times where I've been so budget-focused that I missed out on amazing experiences, or sacrificed comfort in one way or another.
Choosing the Cheapest Hotel
Sometimes the bottom line isn't the only consideration. Suzanne Wolko of Phila Travel Girl had budget-blinders on when she booked a budget hotel that ended up being in a sketchy neighbourhood where she felt unsafe.
"I checked out early, losing my prepaid monies and moved to a luxury hotel where I felt safe. I was 23 at the time and a luxury hotel was definitely not in my budget but thankfully I made the right call and learned from it."
Choosing the Cheapest Restaurant
Echoing Suzanne's sentiment above, Ben McLaughlan of Horizon Unknown now looks at his spending decisions from other perspectives after suffering the consequences in Kathmandu, Nepal.
"Instead of eating lunch at a larger, more popular and more expensive restaurant, I chose a cheaper restaurant, and got severely sick. I struggled with traveller's sickness for over a week, while hiking through the Annapurna Mountain Range."
It's an easy mistake to make, and every traveller has had intestinal issues at some point. Here are some extra tips for staying healthy on the road, from choosing restaurants to drinking clean water and more.
CASH
Easy come, easy go. That's what cash is on the road, for a variety of reasons which unfortunately include having your cash stolen. For the best cash-carrying advice, check out 14 Ways Experts Carry Cash While Travelling.
Carrying All Your Cash in Your Wallet
When Kyle of Millionaire Mob was studying abroad, he learned about diversifying stashes of cash.
"I travelled from Italy to Amsterdam. I only had a set amount of money to spend for my travels. I took out all my money in Euros and kept it in my wallet. We took the Eurostar all the way from Italy to Amsterdam and I left my wallet on the train!"
Kyle made a few mistakes here, the largest of which was carrying absolutely all his money in his wallet, which left him high and dry when his wallet was gone. To add salt to the wound, this was only the beginning of his problems. Keep reading.
CARDS (DEBIT, CREDIT, etc)
When it comes to both cash and cards, diversification is necessary so you have multiple ways to access cash and pay for things. There's nothing worse than having only one card, and having it blocked while you're trying to pay for something. Here are some mistakes to avoid so you can use your cards abroad wisely.
Getting a Cash Advance With Your Credit Card
With all his cash gone (and his entire travel budget blown), Kyle had to take a cash advance via his credit card to cover his expenses. While making an ATM withdrawal with your credit card may seem harmless, beware: compounding interest is charged on the entire credit card balance from the date of withdrawal, in addition to inescapable withdrawal/cash advance fees.
If you absolutely must use your credit card to access cash (and sometimes you must; I've been in countries where my debit card won't work in any ATM), go online in advance and pay off your entire credit card balance plus the amount you will withdraw. You can't escape the withdrawal fee, but at least this strategy will eliminate the interest charges.
(See also: 21 ATM Mistakes to Avoid While Travelling)
Travelling With One Debit Card
Though keeping things simple may seem the best solution, deciding how many debit and credit cards to carry isn't as simple a decision as you may think. Javier Eduardo Sánchez of My International Passport travelled to Bali with only one debit card; he won't be doing that again.
"During my first month there, I lost the only debit card I had. I didn't have anything else with me to access money; no checks, no credit cards, nothing but a few dollars cash I had in my wallet. I had to open a Western Union account and send myself money. The rates were crazy and on top of that, the transactions took 3-5 business days. I had to do this for three months until I got a new debit card sent to Bali (at a cost of $150)."
It was an expensive mistake between the debit card replacement cost and the Western Union transfer fees. Now Javier carries a spare emergency credit card and a spare debit card and keeps them all in separate places.
Paying ATM Withdrawal Fees
I was unprepared for my visit to Peru, where cash was king, and I was beholden to withdrawing money from the ATM, even to pay my hotel bill. Worse yet, the local ATMs had imposed very low limits per withdrawal (forcing me to make multiple withdrawals in one visit). What I didn't realize was that my bank charged a horrific $5 for every single withdrawal, including these multi-withdrawal sessions.
After suffering a few of these hefty repeated withdrawal fees, I upgraded my bank account to the fancy "all-inclusive" tiered option, which includes free foreign ATM withdrawals among other perks. While it comes with a $30/month price tag, that fee is waived as long as I maintain a certain minimum balance, which is exactly what I do.
Most banks have various tiers of chequing and savings accounts; look for the one that includes free foreign ATM withdrawals.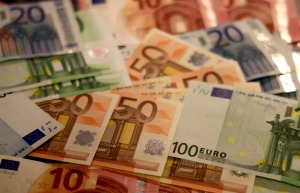 CURRENCY EXCHANGE
While currency exchange may seem a fairly simple matter, ironically the largest number of financial travel mistakes are centred around it! You'll always pay fees to exchange money and make purchases in other currencies (whether with cash or cards); the trick is to minimize those fees. Here's what not to do:
ATM Withdrawal: Getting the ATM to do the Conversion
When withdrawing money from foreign ATMs, you may be presented with an option to withdraw the money with or without conversion. Basically, you are deciding whether you want your own bank or the foreign bank to handle the currency conversion.
When Steve Long of The Travel Brief first started travelling overseas, he always picked the withdrawal-with-conversion option, figuring he was getting a better rate by getting the local bank to do the conversion.
"Only after a few years of doing this did I learn that this is called Dynamic Currency Conversion and is in fact one of the worst money mistakes to make while travelling, as the conversion rate from doing this is 5-10% worse than withdrawing in local currency and letting my own bank do the exchange."
Suffice it to say, Steve now avoids local currency conversion options like the plague.
Charging Expenses in Home Currency
Along the lines of the above travel money mistake, in general it is just best to leave the currency conversions to your bank. When Jon Dulin of Money Smart Guides bought some souvenirs in Ireland, the cashier asked him if he wanted to pay in U.S. Dollars (his home currency) or Euros.
"I opted for U.S. Dollars since my credit card charges me a foreign transaction fee and I could avoid the fee by paying in Dollars. I did this a few more times during the trip."
After returning home he learned that in offering to do the conversion, the merchant was adding their own conversion fee to the purchase, which was more expensive than the foreign transaction fees Jon was trying to avoid in the first place. He also learned another travel money lesson, as is illustrated below.
Using a Credit Card with Foreign Exchange Fees
As you can see, currency conversion in general is a minefield of travel money mistakes. Miguel A. Suro of Rich Miser discovered the foreign exchange fee mistake when he and his wife took a big trip, charging thousands of dollars to credit cards that charged foreign transaction/exchange fees.
"We wound up paying all this extra money when all we had to do to avoid it was to use different credit cards. We now make sure to only use credit cards with no foreign transaction fees when travelling abroad."
In Canada, credit cards with no foreign transaction fees are few and far between. Thank goodness for the Scotiabank PassportTM Visa Infinite card, which is my personal travel credit card of choice for a variety of reasons, not the least of which are no foreign exchange fees.
Exchanging Money at the Airport
With a captive market, airport exchange bureaus can get away with offering poor exchange rates and charging high fees. After making this mistake a few times, Jennifer McDermott of Finder has other strategies.
"I now compare money exchanges in my neighbourhood and if I don't get a chance to exchange before I travel, I wait until I arrive to use the local ATM. Even if there are bank exchange fees, these still typically end up being a better value deal than the airport."
I take Jennifer's strategy even further. If my destination is one where I can reasonably expect to pay for everything with plastic, I don't get any cash at all. If I know I'll need cash at my destination, I'll order it through my home bank (which offers some of the best exchange rates) and pick it up before I go. If I arrive to my destination without cash, I'll use a local ATM with my debit card (not my credit card!). And before leaving the country, I try very hard to spend absolutely all my cash so I don't ever have to exchange it anywhere, least of all the airport!
Not Knowing the Exchange Rate
CreditWalk-ers, take heed: this is a big one, and I've been stung by it myself. Kara Harms of Whimsy Soul didn't memorize the exchange rate before arriving to Mexico and going shopping.
"I bartered with a seller a bit (in terrible Spanish, by the way), settled on a price in Pesos and he quickly rushed to package up my hammock after I handed him a bunch of pesos that I thought equaled about $10 USD…he was rushing so quickly to give me my hammock because I actually agreed on a number closer $80 USD! I just didn't have any idea what the exchange rate was and thought I had walked away with a good deal, only until my friends corrected my math error."
Now, Kara memorizes the exchange rates as well as competitive pricing before she arrives.
Exchange rate blunders are easy mistakes to make, especially if math is not your strong suit or the conversion rates are awkward. Once, on a jet-lagged arrival to my 10th Asian country in as many months, I thought I was on top of the exchange rate when I changed some money. They worked so quickly that I had cash in hand and was walking away before I realized I'd drastically miscalculated the exchange rate and should have received much more money. So much for "no commission" currency exchange counters!
Not Reading the Fine Print
While this anecdote is related to currency conversion, the lesson of reading the fine print applies across the board, especially when it comes to tricky things like travel insurance and bank fees (ie: stuff with a lot of fine print that is a bore to read).
Sofie Couwenbergh of Wonderful Wanderings encountered a travel money mistake that not many Canadians would face, but that illustrates a point well. With a Belgian bank account that allowed her to have balances in different currencies, she set out to travel with balances in Euros, Dollars, and Pounds.
"As I was soon travelling to the UK, I made a cash withdrawal from the UK balance (Pounds). I had just assumed that as I had a balance in Pounds, I could withdraw Pounds, but what actually happened was that, because my original bank account was in Euros, my Pounds were converted to Euros to then converted again to Pounds to be withdrawn. It's absolutely crazy but apparently that's how my bank does it. So I lost money twice on the currency conversion as the bank charges a fee for that."
Moral of the story: you may not want to read the fine print, but it may cost you if you don't.
INSURANCE
While insurance may seem an unnecessary expense (and while in certain cases or with certain types of insurance it is), emergency medical insurance in particular is one of those things that could save you from financial ruin in the wrong circumstances.
(See Also: The Ultimate Travel Insurance Guide for Canadians. Citizens of other countries, click here).
Not Having Travel Insurance
Fellow Canadians: please don't assume that your provincial healthcare will take care of your emergency medical needs abroad! While there is occasionally some coverage, the limits are extremely low. Regardless of your citizenship, not having travel insurance could end up financially ruining you in the wrong circumstances. Luckily Daisy of Beyond My Border learned this lesson without going bankrupt.
"When I was younger, I never thought travel insurance was necessary. This all changed when I incurred a minor injury that landed me in the hospital for a checkup. Although it wasn't expensive, healthcare in the United States is not cheap either. Now, I get travel insurance regardless of how expensive it is. I saved thousands of dollars with this habit, as I tend to be quite a clumsy tourist. A few years ago, I fell and injured myself in Paris. A small concussion led to nearly $6,000 dollars at the hospital. Thank god insurance covered it all."
I had a travel partner who had a similar wake-up call; being no stranger to Canadian emergency rooms (which are covered by provincial healthcare), he limped into a U.S. emergency room with what he thought was a broken toe. 45 minutes, two x-rays, and two Tylenol later, he was informed it was just a sprain. Luckily the travel insurance company paid his $900 bill.
Have you made any travel money mistakes not described here? Please share in the comments, and help us all travel smarter!
Related Posts:
21 ATM Mistakes to Avoid When Travelling
14 Ways Experts Carry Cash While Travelling
Dear Nora, travel money mistakes