If you want to use LifeMiles to fly Air Canada business class, you'll have to sign up for a LifeMiles account. The process takes about 60 seconds.
Unfortunately, Canadians don't have a credit card rewards program they can use to earn LifeMiles. American Express added LifeMiles as a transfer partner in the United States, so we're hoping they'll do the same for Canadians in the near future.
Until then, you have a few choices when it comes to accumulating miles:
Transfer 60,000 Marriott Reward Points to 25,000 Avianca LifeMiles
Transfer American Express Reward Points to Marriott Reward Points at a 1 to 1.2 ratio then transfer to Avianca LifeMiles
Buy LifeMiles (current price is 1,000 LifeMiles for $33 + taxes)
Accrue LifeMiles by traveling on flights operated by Air Canada (you must give your LifeMiles Frequent Flier number during check-in or when you make the reservation)
How to find LifeMiles award flights
From the LifeMiles website, hover over "Use" and click "Airlines" under Travel in the drop-down menu. Choose "Air Canada (Canada) from the Airline menu. Enter your travel dates and destination. You'll get information about availability, cost, and some other options within a couple of days of your target dates.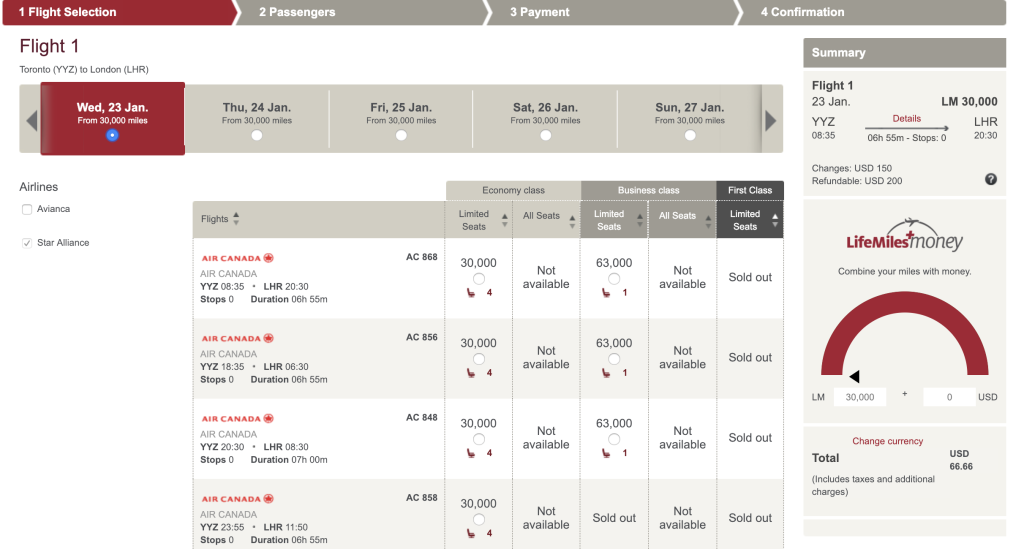 According to the Star Alliance Air Ticket redemption chart, you can fly one-way within Canada and to any of the U.S. zones in business class for 25,000 LifeMiles. If you purchase LifeMiles at full price, that one-way ticket would cost $825.
Promotions occur several times each year, during which you can get decent discounts on the purchase of LifeMiles. If you aren't in a hurry, it's wise to forgo buying LifeMiles until they are on sale.
If you have at least 40% of the LifeMiles you need to book a flight, you can purchase the remainder at the time you get the ticket. This is a unique feature in the industry.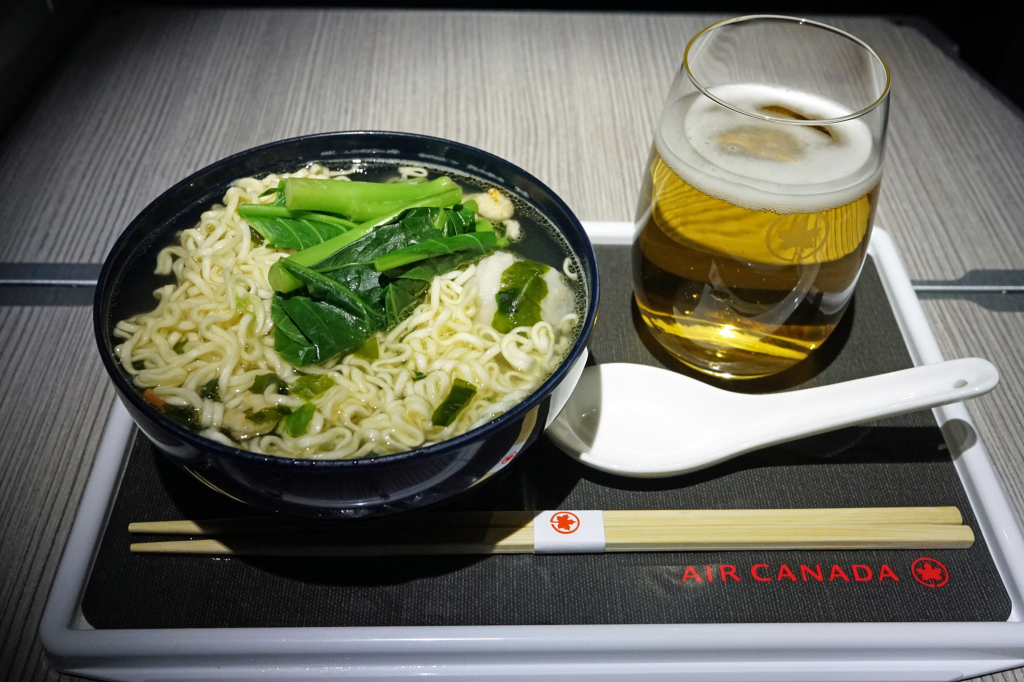 Fees to fly Air Canada with LifeMiles
Redemption fees
You'll pay a $40 redemption fee for each ticket if you book your travel within 14 days of your flight. If you can redeem your LifeMiles online, there's a $25 fee.
Need live help? Redemptions made with a phone call to the Avianca Call Center incur an $80 fee. Reviews of live customer service with Avianca indicate that agents are inconsistent when giving information about partner awards, so it's best to avoid redeeming LifeMiles by phone. Additional redemption fees may also vary by route.
Fuel surcharges
These costs add up fast with some airlines. You won't pay fuel surcharges when you use Avianca LifeMiles to book your Air Canada flight. In fact, LifeMiles is the only rewards program operating within Star Alliance flights that doesn't make you pay fuel surcharges on reward flights.
You can avoid redemption fees when you fly with Avianca by attaining Diamond Elite Status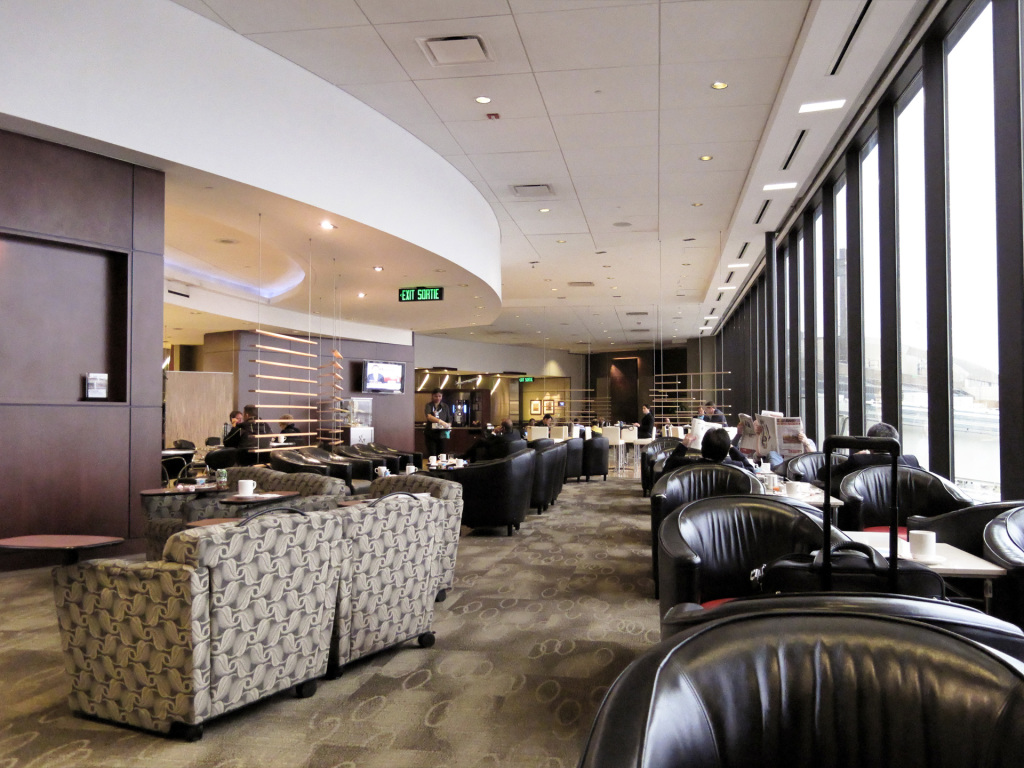 If you gain Diamond Elite status with LifeMiles by flying at least 75,000 miles during the year with a Star Alliance airline partner or Avianca (15,000 miles of your total must be with Avianca), you are eligible for a number of valuable travel perks.
With Diamond Elite status, you are exempt from paying fees when you fly Avianca. Air Canada is A Star Alliance airline, so while you can avoid the $40 redemption fee by booking more than two weeks in advance, you'll still have to pay the $25 redemption per ticket for LifeMiles online redemption.
For someone using LifeMiles to fly with a Star Alliance Airline, benefits of attaining Gold Elite status by flying 40,000 miles throughout the calendar year with Avianca and Star Alliance airlines are the same as if you gain Diamond Elite status by flying 35,000 more miles with these airlines.
Here's what you'll get when you fly Air Canada as a Gold Elite status or Diamond Elite status traveler with LifeMiles:
Priority airport check-in
Airport Lounge access for you and one guest
Priority security clearance
Extra baggage allowance
Priority baggage handling
Priority boarding
Priority reservations waitlist
Priority airport standby
Open your LifeMiles account now so you can take advantage of the upcoming 100% bonuses 
Historically, LifeMiles offers a 100% bonus several times each year. It's a nice perk if you want to buy LifeMiles to top off your supply for a big trip. To take advantage of these promotions, you must have a valid LifeMiles account before the promotion begins, however.
Setting up a LifeMiles account is fast and free. There's really no reason to put it off if you think you may want to fly Avianca or Star Alliance airlines in the future.