This is a series of articles about a romantic trip I took to Quebec City. I go over the ways I used the information that I share on this site to have a great trip for a very low price.
Recap
In the previous articles, I mentioned that I took my life partner to Quebec City for a romantic trip. On this trip we were engaged. In this part, I will comment on the options we explored when figuring out how to get there from Toronto.
The Skinny
We live in Toronto
We wanted a 3 night trip to Quebec City over a weekend in the "autumn"
Options Considered

Fly
Drive
Bus
Train
Combination

We ended up flying, using our Aeroplan miles and a companion pass
| | Roundtrip Costs (2 people) | Time Cost | Depart From | Arrive In |
| --- | --- | --- | --- | --- |
| Flight (Cash Fare) | $600 Air Fare + $80 Taxi | 2 hours / way | Downtown (YTZ) or YYZ Airport | YQB Airport |
| Aeroplan Miles | 30K Aeroplan Miles + $350 + $80 Taxi | 2 hours / way | YYZ Airport | YQB Airport |
| Driving Your Own Car | $120 gas | 8 hours / way | Downtown | Downtown |
| Renting a Car from Toronto | $120 gas + $150 rental | 8 hours / way | Downtown | Downtown |
| Bus to Montreal and Rental | $230 bus and car rental costs | 8 hours / way | Downtown | Downtown |
| Bus Toronto to Quebec | $440 bus fare | 10 hours / way | Downtown | Downtown |
| Via Train | $480 train fare | 12 hours / way | Downtown | Downtown |
| Ride Share | Negotiate (about $200 total) | 8 hours / way | Anywhere | Anywhere |
Overview
We were looking for a nice romantic getaway to Quebec City from Toronto. We were willing to take up to 1 day off of work, so we didn't want to spend too much time in transit, if we could help it. Although, we do understand that the journey is part of the fun. When she wants to talk dirty to me, she uses Airport Codes.
Final Verdict
After investigating all the options, we ended up using our Aeroplan miles, combined with a Companion voucher from the TD Aeroplan card promotion in 2014 to book our 2 flights. All told, it ended up costing 15000 miles + $345 in taxes and fees. Absent the companion pass, I believe it is better to pay a cash fare for the flight than use Aeroplan miles.
Options Considered
There are many options to consider here. One thing that I noticed is that it is in fact, very expensive to get to Quebec City from Toronto. As a Canadian, it really upsets me that the costs of traveling to see my own country are so exorbitant in comparison with an equivalent trip to a US city equally far away.
My suggestion would be to drive if you are going for a long period of time, or suck it up and pay the cost to fly. In my opinion, the bus and train options are priced too high, given their time costs.
Flying
Air fare Costs: <$300 / roundtrip ($600 roundtrip for 2)
Taxi Cost: $40 / way from YQB to Old Quebec
Time Cost: 2 hours / way + time to airport
In my opinion, the best way to do this trip is by flying. The flight prices are quite reasonable for a flight. Doing a search, I was able to find weekend fares consistently under $300 roundtrip on Porter, Westjet and Air Canada. If you live downtown then the option is there to fly from Billy Bishop Airport (YTZ).
The planes that Air Canada flies are tiny regional jets. This means that they do take about 2 hours to fly between Toronto and Quebec City.
Getting downtown from YQB
When running the numbers, it is important to consider the cost of the taxi or bus from Quebec Airport (YQB) to Old Quebec. The set fare is $32.50 / way but with tip, we ended up giving $40 / way. This trip takes about 35 minutes.
There is a bus that goes from YQB to downtown. If you have more time than money, or you want to see suburban Quebec, it costs $3.25/person and takes over an hour. See more details here.
Aeroplan option
As I have mentioned in my article on Aeroplan short haul flights, the verdict on a Toronto – Quebec is to pay cash instead of Aeroplan miles.
In our case, I had a companion voucher that I received from applying for the TD Aeroplan card earlier in 2014. This basically gave us a 15K Aeroplan mile discount on 2 Short Haul tickets. We still had to pay the taxes and fees on both passengers, however.
This ended up being a total cost of:
| | Aeroplan Miles | Taxes and Fees |
| --- | --- | --- |
| First Passenger | 15K | $172.62 |
| Second Passenger | 0K | $172.62 |
| Total | 15K | $345.24 |
Given that we could have spent $300 each ($600 for the 2 of us) for the trip, we ended up getting $255 for our 15K Aeroplan miles, or 1.5¢ each. This is not ideal, but also not bad for us, given we have actually struggled to get use of our Aeroplan miles of late.
If we didn't have the Companion discount, I would not suggest using Aeroplan miles for this trip.
Driving
Gas Cost: $120 roundtrip
Optional Rental Cost: $150 for the weekend
Time Cost: 8 hours / way
Quebec City is about an 8 hour drive from Toronto. In fact, much of the drive from Montreal to Quebec is allegedly a very nice, scenic drive. Even though we didn't do it this time, I would love to make that drive in September at some point to see the fall colours.
Even though the cost of this option is low, it is really not reasonable to spend so much time driving (then recovering from a long day of driving) for such a short period. We decided not to go this route because driving requires both of us to be focused on driving the entire time, which is something we really didn't want to do.
Car Rental
If you are interested in pursuing this option, then you have the option of taking your own car or renting a car. For the weekend we were looking at a car rental would have cost about $150 all in for the weekend. Depending on your own car situation, that might be preferred over taking your own car, which would incur wear and tear costs.
Bus and Train Options
The only real value here is if you can find a combination fare, as I suggest below.
Given that this journey takes 10 – 12 hours in some cases, you really have to value your time, comfort and money to see if either of these makes sense. For me, I can't really see the value here, given the flight options. This is further exacerbated by the fact that you can fly from downtown Toronto for less than $300 in many cases.
Combinations
Bus & Car Rental
Bus Cost: ~$20 Bus to Montreal / person / way
Car Rental: $100 for the weekend
Gas Cost: $50
Time: 9 hours
When I was looking at this, I wanted to take advantage of the fact that I live so close to the bus terminal. I have seen many times that the bus from Toronto to Montreal is usually $20 if you buy in advance, can be as low as $1 (though that is much harder to find). Read Best Ways to Travel from Toronto for details on that.

I figured, I could roll out of bed, get onto the 6am bus, sleep the 5 hours to Montreal and then make my way from Montreal to Quebec. When I was looking at this a rental car from Montreal to Quebec cost about $100 for the 3 days I was interested in. I could pick it up near the bus station at Place D'Armes in Montreal and return it to the same place when we returned. Another alternative would be to take a bus or do a rideshare the last leg from Montreal to Quebec, then make your own way back from Quebec to Toronto.
Assuming I was doing this, I would budget $20 / person / way for the bus to Montreal, then another $100 + $50 gas for the car rental, we would be looking at $230 roundtrip for both of us. This would cost us the 5-6 hours to Montreal then the time to grab the car in Montreal and drive the last 2.5 – 3 hours to Quebec.
Bus
Cost: $110 / person / way ($440 roundtrip for 2 people)
Time Cost: 11 hours / way
Unfortunately, the bus route between Toronto and Quebec is not a very heavily traveled one. Greyhound.ca was looking for between $110 and $130 each person, each way. For the 2 of us, this would have worked out to a roundtrip cost of $440 (assuming $110 / person / way). Clearly, they are not interested in providing this service, given these rates. We would not want to sit on a bus for 11 hours when the flight would be only 2 hours and only slightly more expensive.
The other problem is that this method is requires 2 transfers en route (in Ottawa then in Montreal) and takes 11 hours each way in travel time.
Even though this takes us from downtown Toronto to downtown Quebec, this is not the ideal method to do this journey and is in fact, not even a good method.
Train
Cost: Over $120 / way ($480 roundtrip for 2 people)
Time Cost: 12 hours / way
Via Rail offers train service between Toronto and Quebec city, with many trips daily. As expected, all of these trains transit via Montreal.
To be honest, I have never actually taken a VIA train before, so the service might be impeaccable. Sometimes the prices are so out of whack with what an 8 hour trip should cost, it makes you wonder who is pricing these things. Just be aware that if you are looking, the price might be unexpectedly higher than you expect.
While doing a search, we were able to find some trips that cost $120 + tax. Many of the journeys appeared to be more, and in most cases more than the flight.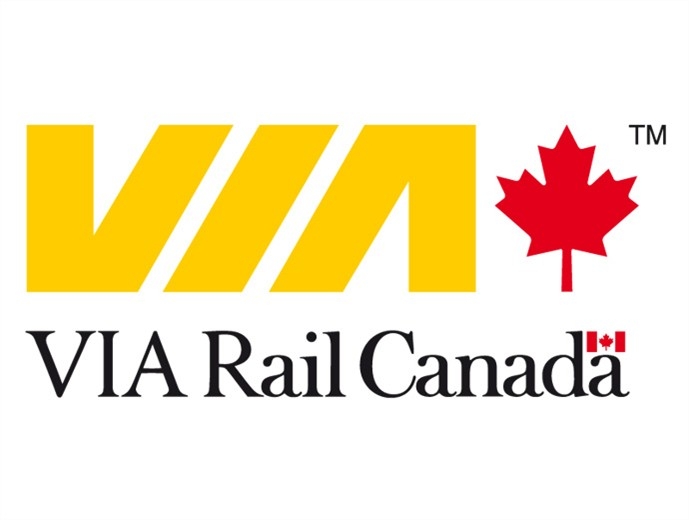 Ride Sharing
Cost: ~$50 – $100 / way
Time: 8 hours
If you are up for it, ridesharing is a great way to travel on the cheap. This will end up being a peer to peer system so there is really no specific price or system for this. If you are comfortable traveling with a stranger, this is very reasonable. I have done it multiple times before with no issue, and would gladly do it again. You definitely meet some interesting people you otherwise wouldn't.
I have found 3 sources that are best for this:
While Craigslist and Kjiji are just people posting ads and require more searching, Amigo Express interface looks and feels much more like you are booking a trip on a bus or plane. They are focused directly on travel within Quebec.
Summary
There are a few options to go from Toronto to Quebec. I find that driving is going to be the most economical, while flying is going to be the best bet of the commercial options. If you are willing to do some legwork, then grab a cheap bus from Toronto to Montreal and then do the last leg by a ride share or by renting a car in Montreal.
| | Roundtrip Costs (2 people) | Time Cost | Depart From | Arrive In |
| --- | --- | --- | --- | --- |
| Flight (Cash Fare) | $600 Air Fare + $80 Taxi | 2 hours / way | Downtown (YTZ) or YYZ Airport | YQB Airport |
| Aeroplan Miles | 30K Aeroplan Miles + $350 + $80 Taxi | 2 hours / way | YYZ Airport | YQB Airport |
| Driving Your Own Car | $120 gas | 8 hours / way | Downtown | Downtown |
| Renting a Car from Toronto | $120 gas + $150 rental | 8 hours / way | Downtown | Downtown |
| Bus to Montreal and Rental | $230 bus and car rental costs | 8 hours / way | Downtown | Downtown |
| Bus Toronto to Quebec | $440 bus fare | 10 hours / way | Downtown | Downtown |
| Via Train | $480 train fare | 12 hours / way | Downtown | Downtown |
| Ride Share | Negotiate (about $200 total) | 8 hours / way | Anywhere | Anywhere |